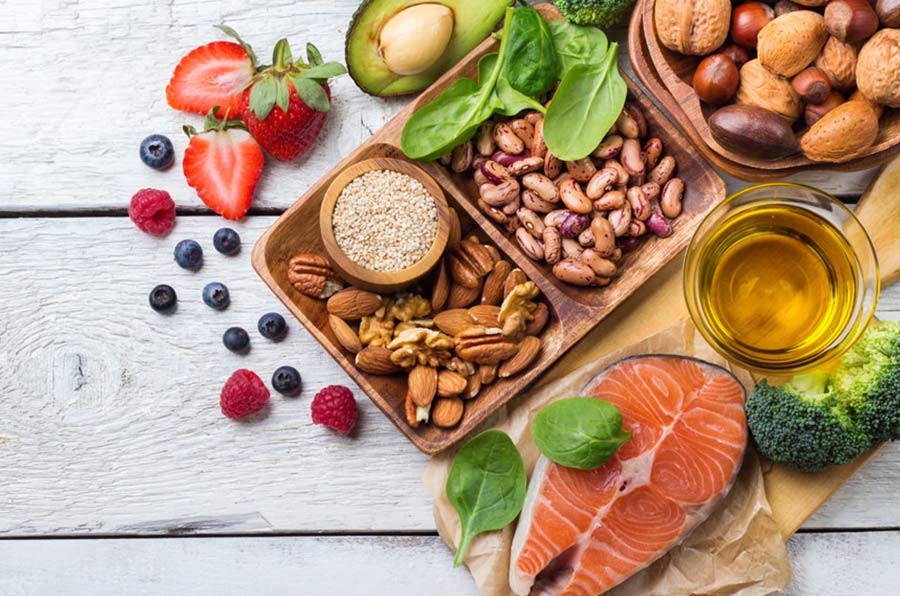 When it comes to modern day cooking habits, convenience is often key. Hectic lifestyles filled with social occasions, family life, working careers, health and well-being and more means consumers are relying more and more on food-to-go. However, convenience doesn't necessarily mean healthy, with many convenience dishes being packed full of additives, preservatives and numerous additional ingredients that wouldn't be added at home.
Whilst we appreciate that life can sometimes dictate our eating habits, we need to be consciously aware of just how much of it we're consuming and, where possible, opt to cook from scratch instead.
Cooking from scratch means using ingredients that are as close as possible to the way that nature delivers them. Cooking from scratch doesn't mean shunning all convenience and processed foods, though. Some processed foods, such as canned tomatoes, frozen fruit and vegetables, ready cooked beans and pulses are healthy and nutritious.
The good news is that scratch cooking doesn't have to be time consuming, or require cordon bleu cookery skills, as we are now lucky enough to have advanced technology in even the simplest of devices which help make cooking from scratch and eating healthily a doddle.
6 Benefits of cooking from scratch
Many processed foods have been stripped of many of their nutrients, stuffed full of additives, salt, sugar and fat. You don't need a degree in nutrition to know that these foods can't be good for you and aren't the best way to be fuelling your body.
You have more control over what you're eating
With ready meals and fast foods, it's not easy to know exactly what has gone into the food you are eating.  When you cook from scratch you are in control of the amount of fat, salt and sugar you add. Opting to use herbs and spices, rather than salt, to add flavour, and also having control over the amount of fat you add. Adding beans and pulses or use wholegrain alternatives like brown rice can increase the fibre content of meals, and adding extra vegetables boosts the vitamins and minerals.
Scratch cooking allows you to taste the true flavour of foods, in a way that nature intended. When you prepare a meal your body starts to anticipate the taste and this starts the digestive juices flowing which helps make the food taste better. Fortunately, you don't need to be a professional chef to produce tasty healthy meals, all you need are fresh nutritious ingredients and recipes you can trust. Many of the supermarkets now provide recipes online and recipes leaflets in-store so if you need some inspiration that's a good place to start or you can check out the recipes on www.theideaskitchen.com.au
It's often more cost effective
If you are watching the pennies scratch cooking is the way forward.  When you buy ready meals and convenience foods, you are literally paying for the convenience. You can make a tasty healthy chicken curry from scratch from around $5.00 per serve compared with a packaged meal which will cost around $8. Just imagine how much you would save over the course of a year if you cooked everything from scratch!
You can pass on important life skills to your children
If you have children its important teach them that eating well is important. Children learn by example so if they see you cooking from scratch, they are more likely to do the same when they grow up.  Getting them to help you with simple tasks, like chopping vegetables, is a good way to help them learn about food and develop an important life skills.
It's more emotionally satisfying
Cooking can be a therapeutic and relaxing pastime. The key to stress free cooking is to be organised and to have to right equipment which will help you save time and making preparation easier.
About Fiona Hunter: Fiona is a highly respected, experienced and qualified nutritionist, food writer and broadcaster, who offers an honest, practical and evidence-based approach to nutrition.
How can Panasonic help you in the kitchen? Check out our entire range of household appliances including Microwaves, Bread Makers, Rice Cookers,  Stick Blenders and Refrigerators.