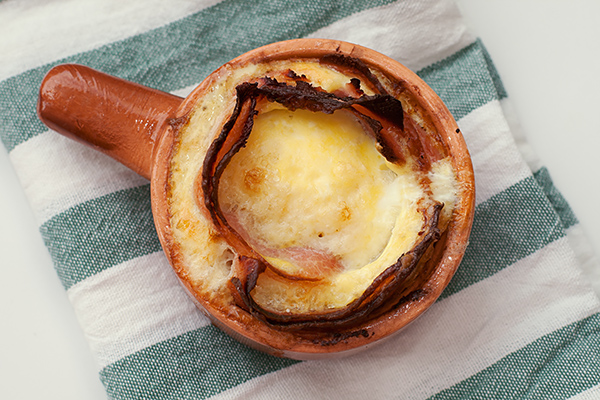 Bacon and Eggs in Pots
2015-07-22 23:34:49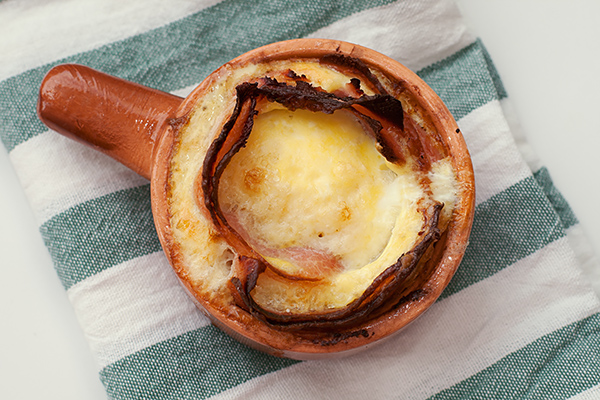 Breakfast in bed is served with potted bacon and eggs. We've created a fun twist on the classic French œufs en cocotte (eggs in pots), where runny eggs are baked in ramekins and paired with buttery toast for a delicious breakfast or brunch. Our version adds bacon and cheese to the mix, with the added bonus that this dish can be cooked in your
microwave
in less time than it will take your toast to pop! We think it lends itself very well to a lazy breakfast in bed.
Instructions
Place bacon on a dinner plate between 2 sheets of paper towel.
Cook on P10 for 1 to 2 minutes.
Wrap bacon around the inside of a 1-cup ramekin dish.
Crack egg into centre of dish and pierce yolk with tooth pick.
Cover and cook on P5 for 50 seconds.
Sprinkle with grated cheese and cook for a further 20 seconds (or until cheese melts).
Serve with a side of toast to dip in the runny egg.
The Ideas Kitchen https://www.theideaskitchen.com.au/