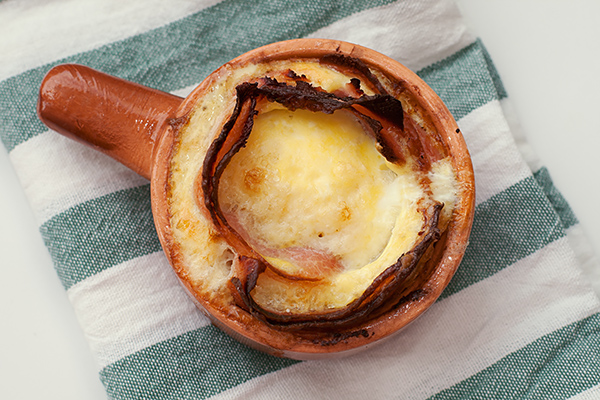 Instructions
Place bacon on a dinner plate between 2 sheets of paper towel.

Cook on P10 for 1 to 2 minutes.

Wrap bacon around the inside of a 1-cup ramekin dish.

Crack egg into centre of dish and pierce yolk with tooth pick.

Cover and cook on P5 for 50 seconds.

Sprinkle with grated cheese and cook for a further 20 seconds (or until cheese melts).

Serve with a side of toast to dip in the runny egg.