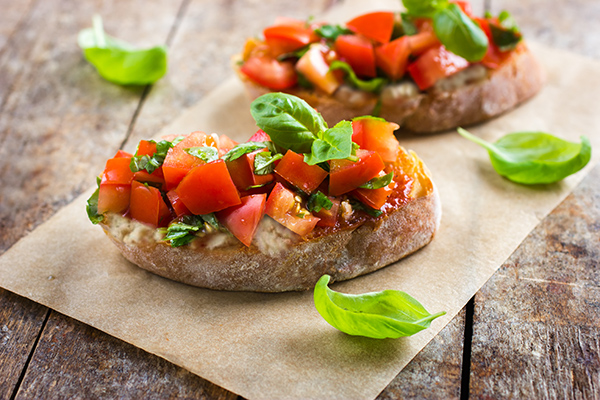 Bruschetta Al Tonno
2015-07-17 02:23:19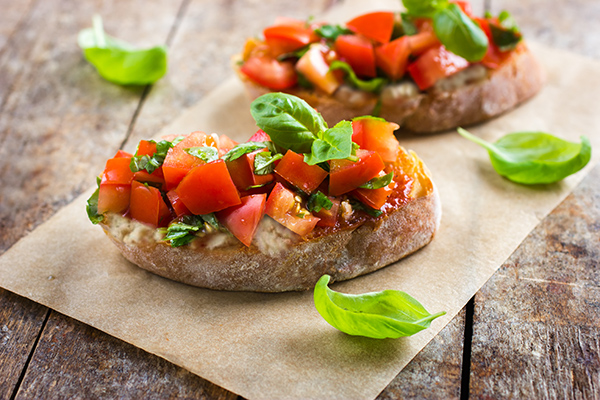 Brunch is served with Bruschetta Al Tonno. Otherwise known as 'Marinated Tomatoes and Tuna Creme on Crisp Bread', this is a perfect dish to serve for brunch (and so easy to make using your
stick blender
).This recipe will work with any tomato variety, just make sure to always use fresh and ripe ones and if you are not a fan of spring onions, you can swap them for chopped chives.
Great with our
Baguette (French Bread) recipe
.
Ingredients
250 g tuna, in brine
100 ml extra virgin olive oil
400 g vine cherry tomatoes, quartered
15 g garlic, minced
50 g red onions, diced
30 g spring onions, finely sliced
100 g black olives, sliced and seedless
100 g parmesan cheese
12 slices baguette bread (check our recipe)
50 ml olive oil


Garnish
100 g croutons, diced for garnish
Basil leaves, to taste
Salt and pepper, to taste
Parmesan cheese, to taste
Instructions
Using the stick blender bowl, combine tuna and extra virgin olive oil to create a thick paste. Season with salt and pepper to taste
In a separate bowl, combine tomatoes, garlic, red onion, spring onion, black olives, olive oil and grated Parmesan. Season with salt and pepper and mix well.
Preheat a pan on medium high. Add a little olive oil and toast the bread on both sides.
Assemble the bruschetta on a serving platter: spread tuna paste on the toasted bread, top with the tomato mixture, some grated Parmesan and basil leaves.
The Ideas Kitchen https://www.theideaskitchen.com.au/
Related recipe