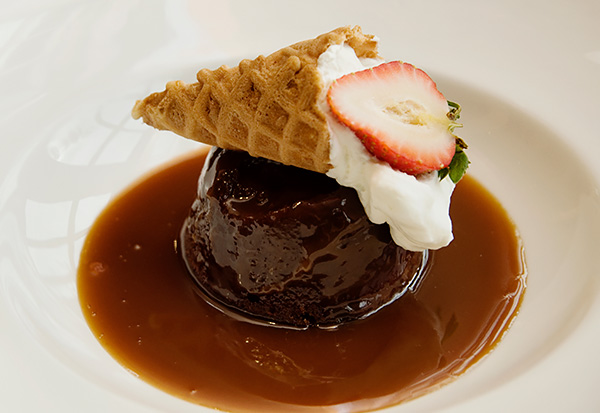 Sticky Date Pudding With Toffee Sauce
2014-11-04 03:57:54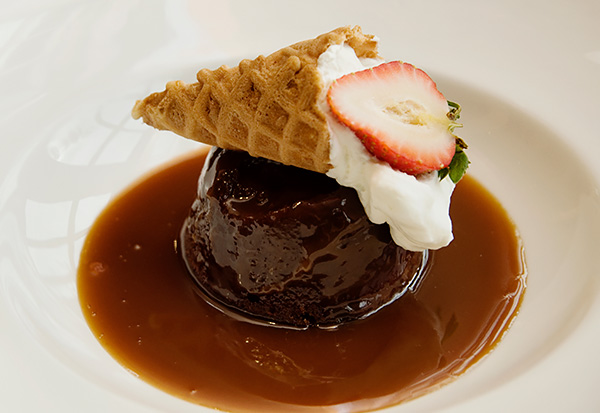 It's dessert time! We'll show you how to cook a glorious Sticky Pudding With Toffee Sauce in the new NN-CS894S Panasonic Steam Combi Microwave.
Ingredients
PUDDING:
150 g dates, stoned and finely chopped
50 g butter
150 g caster sugar
2 eggs, lightly beaten
150 g self raising flour
3 ml grated nutmeg
3 ml ground ginger


SAUCE:
150 g muscovado sugar
75 ml double cream
75 g butter



Instructions

PUDDING
1. Pour 150 ml boiling water over the chopped dates and set aside to cool.
2. Cream the butter and sugar until light and fluffy.
3. Beat in the eggs a little at a time.
4. Fold in the flour, spices and the dates with the liquid.
5. Pour mixture into pudding basin and cook on 600 W for 8 to 10 minutes or until cooked.


SAUCE
1. Place all the ingredients in a large jug and cook on 1000 W for 1 minute or until the sugar has dissolved.
2. Stir and continue to cook on 1000 W for 1 to 2 minutes or until smooth and hot.
3. Drizzle the hot sauce over the sponge and serve with whipped cream or vanilla ice-cream.
4. For that extra touch, serve with a tiny waffle cone atop with cream and strawberry.
The Ideas Kitchen https://www.theideaskitchen.com.au/