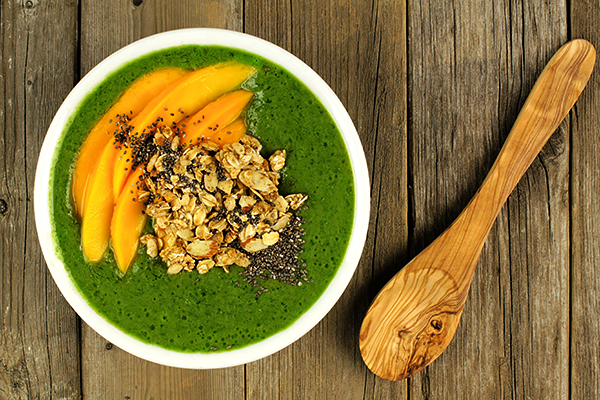 Creamy Green Smoothie Bowl
2015-04-23 23:42:28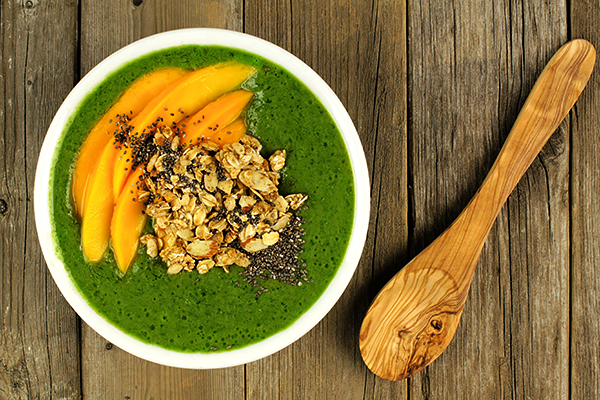 Serves 1
It's a green smoothie with a creamy twist – in a bowl! The coconut water and pear lift this from a mere blend to a superfood delight, while the mango, granola, almond and chia seed topping ensure a nutrient-dense kick to the concoction. Made using a
Panasonic stick blender
.
Ingredients
Smoothie:
2 cups of baby spinach
¼ avocado
½ a lime, peeled
1 ½ cups of coconut water
1 ripe pear, cubed


Topping:
½ mango, sliced
2 tbsp granola
1 tbsp almonds, chopped
1 tbsp chia seeds
Instructions
Blend smoothie ingredients together and pour into bowl.
Decorate with toppings, snap a picture and share immediately for a ton of social media #smoothiebowl #foodenvy.
Oh yeah, and don't forget to grab a spoon and EAT this delicious bowl of goodness.
The Ideas Kitchen https://www.theideaskitchen.com.au/