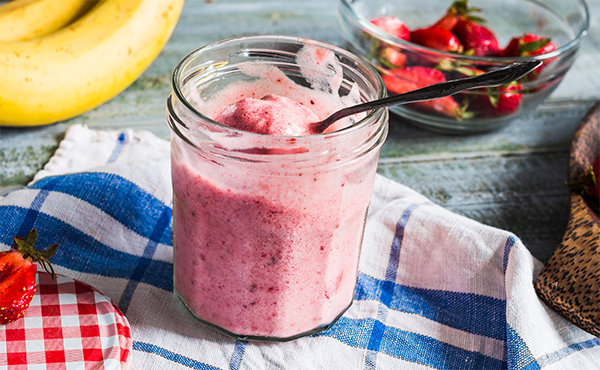 Frozen Banana Berry Smoothie
2016-02-12 05:08:40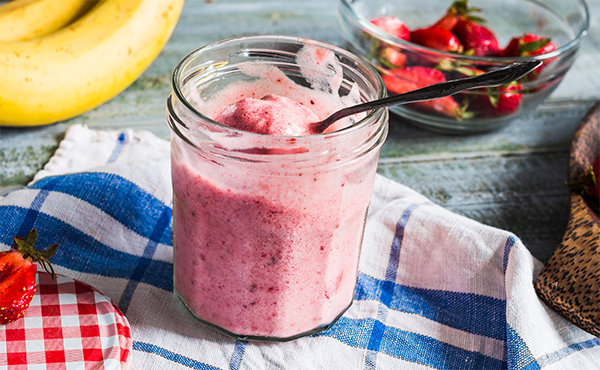 Serves 2
Whip up a non-dairy frozen fruit smoothie in no time at all, using the frozen attachment on a Panasonic slow juicer. Just drop the banana and berries straight from the freezer into the
juicer
for a refreshing and healthy frozen smoothie treat.
Ingredients
1 frozen banana, peeled and sliced
2 cups frozen mixed berries
1 cup rice milk
1/2 cup coconut water
2 tablespoons honey
Instructions
Assemble the frozen attachment on the slow juicer.
Feed the frozen banana and berries through the juicer.
Mix with rice milk, coconut water and honey.
Serve in two tall glasses.
The Ideas Kitchen https://www.theideaskitchen.com.au/