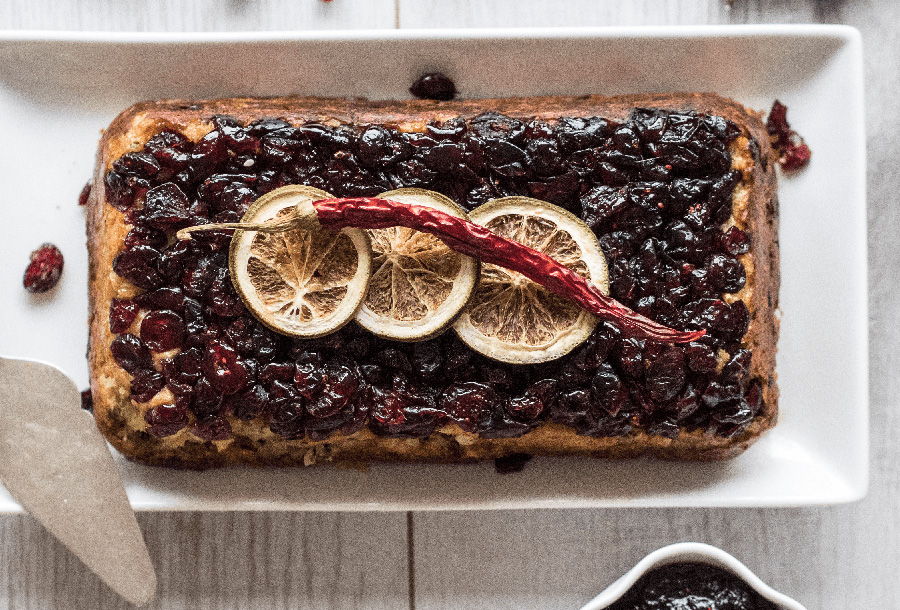 Mushroom and Cranberry Nut Roast
2018-12-09 23:25:23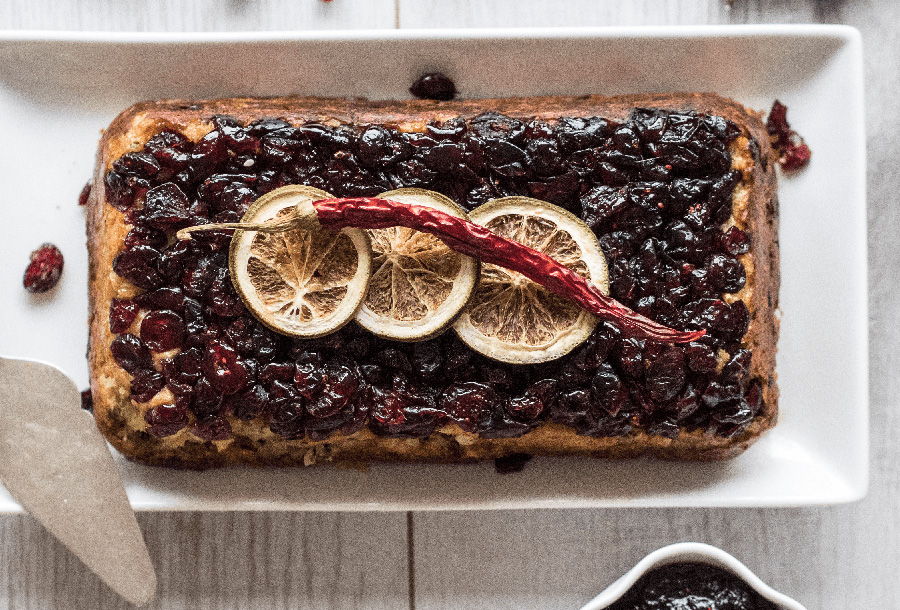 Serves 8
This is a gorgeous alternative to the classic Christmas turkey. Vegetarian or not this dish is guaranteed to leave your guests happy. Try something new this Christmas with this flavoursome nut roast. Dish: large bowl, loaf tin 23 x 13 cm (9"x 5").
Ingredients
50g Butter
1 Medium Onion
1 Garlic Cloves
150g Mixed Mushrooms
100g Risotto Rice
100mls Dry White wine
450mls Hot Vegetable Stock
100g Fresh Breadcrumbs
150g Vegetarian Cheddar, grated
50g Mixed nuts, toasted and roughly chopped
2 Medium Eggs
15g Fresh Thyme Leaves
15g Curly Parsley
200g Fresh Cranberries
1tbsp Cranberry Sauce
Instructions
Place butter, onion and garlic in a large bowl and cook on HIGH MICROWAVE for 5 mins
Add the mushrooms and cook on HIGH MICROWAVE for 2 mins
Add rice, wine and stock and cook on HIGH MICROWAVE for 20-25 mins or until rice is cooked.
Stir in the breadcrumbs, cheese, nuts, eggs and herbs. Season with black pepper.
Spread the cranberries in the base of the tin and pour in mushroom mixture. For the CF7 place on base of oven, for the CS8 & CF8 place on the glass shelf in the lower shelf position and cook on CONVECTION 190ºC + GRILL 2 + SIMMER MICROWAVE for 30 mins.
Turn the nut roast out onto a large plate/platter and brush with the cranberry sauce.
The Ideas Kitchen https://www.theideaskitchen.com.au/