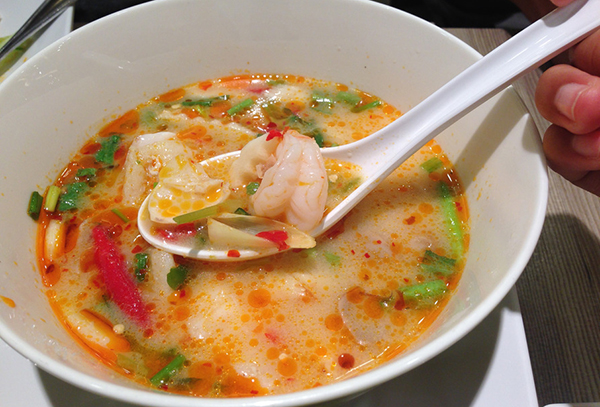 Seafood Tom Yum Soup
2014-09-03 04:36:29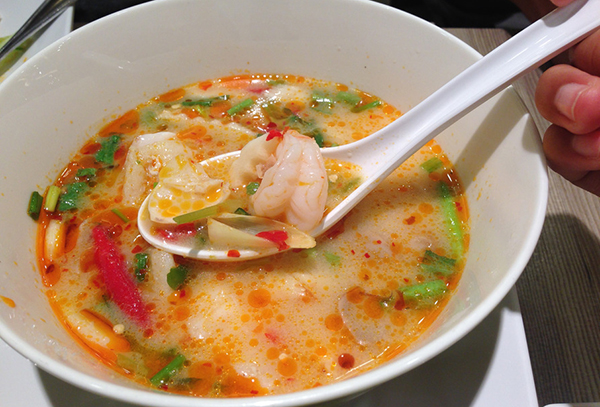 This classic hot and sour soup will sooth and uplift your body and spirit!
Ingredients
INGREDIENTS A
200g prawns peeled and deveined
200g cuttlefish
200g fish fillet
50g button mushroom
1 tomato cut in wedges
1 stalk Chinese parsley for serving


INGREDIENTS B
800g chicken broth
½ pc chicken cube
2 pes Chinese parsley root bashed
3 slices ginger bashed
6 red chillies bashed
5 shallots sliced
3 lemon leaves tear


SAUCE
¼ tsp salt
1 tsp light soy sauce
1 tsp fish sauce
4 tbsp lime juice (about 3 limes)
1 tsp palm sugar or sugar


CHILLI OIL
12 dried chilli soaked until soft
1/8 tsp salt
3 tbsp oil
3 garlic cloves
Instructions
Marinate the prawns, cuttlefish and fish fillet in 2tsp sugar.
Blend all chilli oil ingredients together and cook in microwave oven on high power for about 5 min.
Place the Ingredients B in the rice cooker inner pan. Press "Menu Select" then "Steam", press "Cooking Timer" to 20 min. Close the lid and press "Start". Wait until it beeps.
Add the sauce and Ingredients A, press "Menu Select" then "Steam". Press "Cooking Timer" to 8 min and press "Start". Wait until it beeps.
Serve with 2 tbsp chili oil and Chinese parsley.
The Ideas Kitchen https://www.theideaskitchen.com.au/