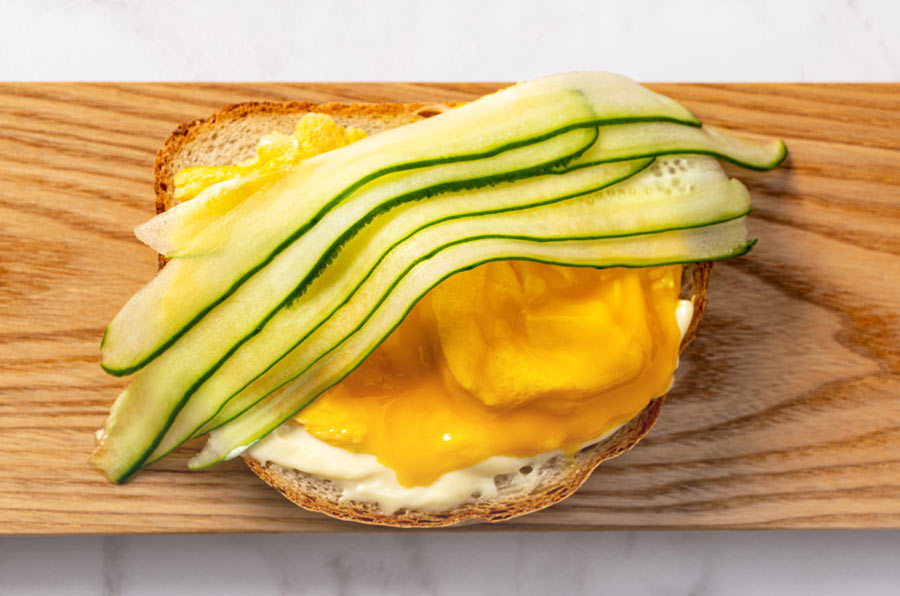 Umami Open Sandwich
2020-01-14 04:33:51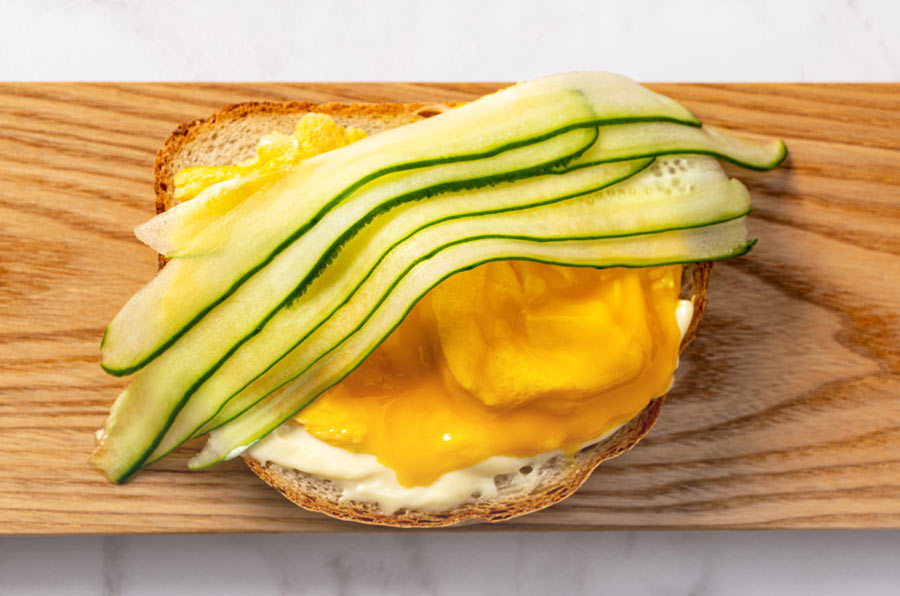 Umami bread with a Japanese-style topping adds a new twist for a brunch treat to remember.
Ingredients
1 tsp (2.8g) Dry yeast
400g Strong Wheat Flour
5g Butter
1 3/4 tsp (9g) Salt
3/4 tsp (4g) Sugar
260ml Soup stock (dashi)
Open Sandwich
1 Slice umami bread
2 (120gr) Eggs
60ml Soup stock (dashi)
5ml Soy sauce
Butter
Mayonnaise
Sliced cucumber
Instructions
Take the bread pan with the kneading blade out of the bread maker and add in all the ingredients in the top-to-bottom order.
Place the bread pan back into the bread maker, close the lid, select menu 1 and press start.
When your bread is done, take it out and let it cool down.
Mix 2 eggs, 60ml soup stock, and 5ml soy sauce. Heat a frying pan, add butter, and fry the egg mix, Spread mayonnaise on the bread, add the egg, and put sliced cucumber on top.
The Ideas Kitchen https://www.theideaskitchen.com.au/