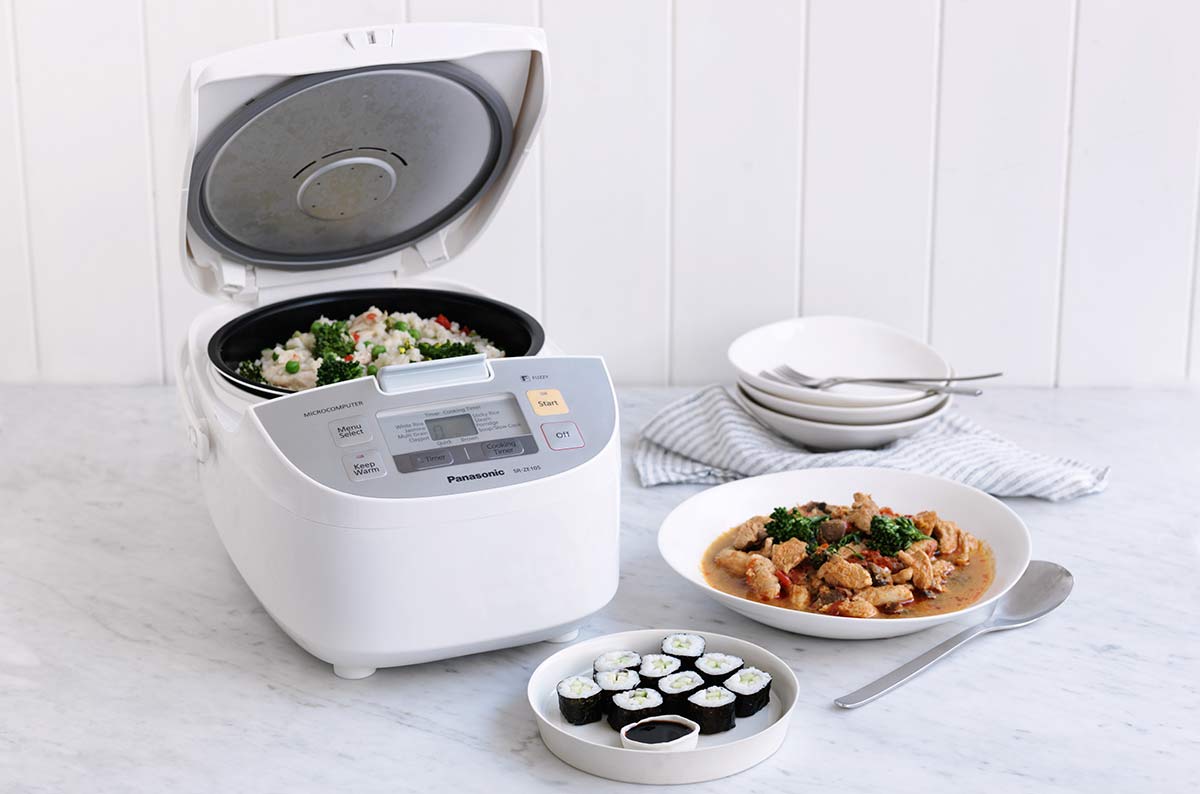 Ingredients
2 ½

cups

jasmine rice

1/2

cup

kiew ngoo sticky rice

1/4

cup

+ 2tbsp vinegar

1/4

cup

+ 2tbsp sugar

1

tsp.

salt

6

sheets Nori seaweed

1

cucumber

peeled and sliced

Rolling mat
Instructions
Mix vinegar, salt and sugar together.

Wash rice and then put into the inner pan.

Add water to the level 3 CUP and close the outer lid. Press Menu Select key to select White Rice mode. Afterwards, press Start key.

Wait until you hear the beep sounds indicating that cooking is done. Open the outer lid and pour the mix of vinegar, salt and sugar you prepared into the rice. Then, blend them thoroughly. Afterwards, leave rice to cool down for 10 minutes.

Put Nori seaweed on the rolling mat. Thoroughly spread prepared rice onto the sheet of Nori seaweed and press rice on the sheet of Nori seaweed firmly. Place the sliced cucumber onto the Nori seaweed layer. Then, roll them firmly and cut them into pieces (approximately 3 cm per piece).

Ready to be served with Japanese soy sauce, ginger preserves and wasabi.