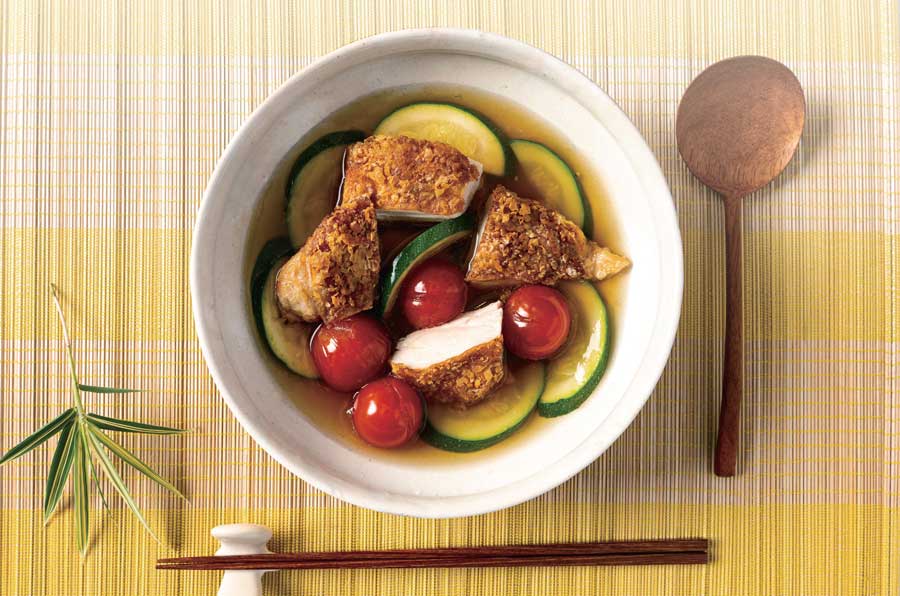 Crispy Chicken with Vegetables and Dashi Sauce
2020-01-13 02:10:04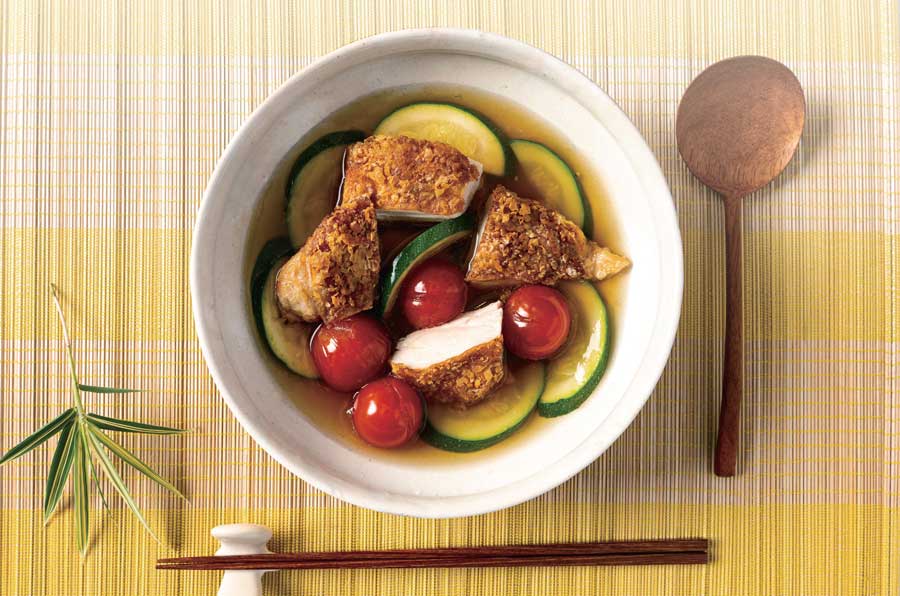 A bowl of crispy chicken and vegetables with dashi sauce paired with freshly cooked steamed rice is really a perfect meal to end your day. No more messy kitchen when you deep fry the chicken with
our Panasonic Microwave
.
Ingredients
640g Chicken thighs (without bone)
150g Zucchini
100g Cherry tomatoes
450ml Soup stock (dashi)
40g Soy sauce
40g Mirin (sweet sake)
25g Japanese sake
35g Corn starch
70ml Water
For marinade
25g Soy sauce
25g Japanese sake
Instructions
In a bowl, add 25gr of soy sauce and 25gr of Japanese sake. Add chicken and marinate for 10 minutes
Place chicken from step 1 onto a metal tray, coat with corn starch, place on wire rack, and cook for 20 minutes on 'Convection' 220°C
Cut zucchini in half lengthways, remove seeds and cut into thick slices.
Remove stems from the cherry tomatoes and make a small cut into each.
In a pot, add soup stock (dashi), soy sauce and mirin (sweet sake). When it comes to a boil, add zucchini from step 3 and cherry tomatoes from step 4.
After it comes to a boil again, add corn starch which has been pre-dissolved in water to thicken.
Cut cooked chicken from step 2 and place it into a bowl. Pour sauce from step 5 to finish.
Notes
Makes 2-3 servings.
The Ideas Kitchen https://www.theideaskitchen.com.au/