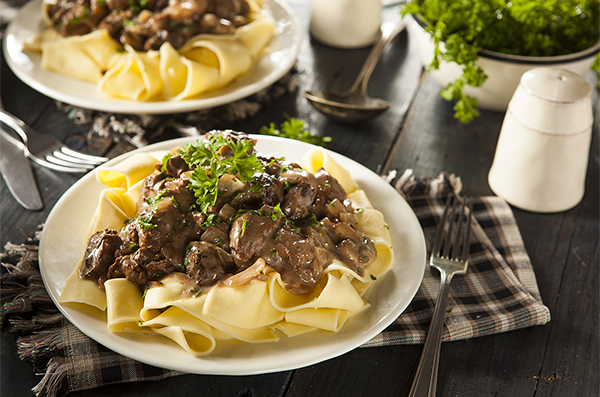 Beef Stroganoff
2016-06-08 06:41:14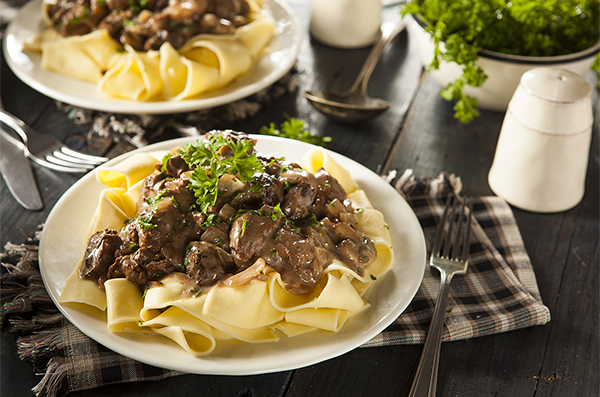 Serves 4
As the weather gets colder, it's time to break out the winter stews and settle in with warm, comforting fare. This
microwave
beef stroganoff is easy to make in one casserole dish and so quick you'll be sitting down to dinner in a flash!
Ingredients
1 onion, sliced
1 clove garlic, minced
750 g rump steak sliced thinly
2 tablespoons tomato sauce
2 tablespoons worcestershire sauce
1 beef stock cube
1 teaspoon paprika
⅓ cup sour cream
200 g sliced mushrooms
Fresh parsley to garnish
Instructions
Place all ingredients (except sour cream and mushrooms) in a 3-litre casserole dish.
Stir until combined.
Cover and cook on P7 for 7 to 9 minutes, stirring once during cooking.
Add mushrooms. Stir and cook on P7 for 4 to 5 minutes.
Stir through sour cream.
Garnish with chopped fresh parsley.
Serve with the pasta of your choice, or crusty bread.
The Ideas Kitchen https://www.theideaskitchen.com.au/