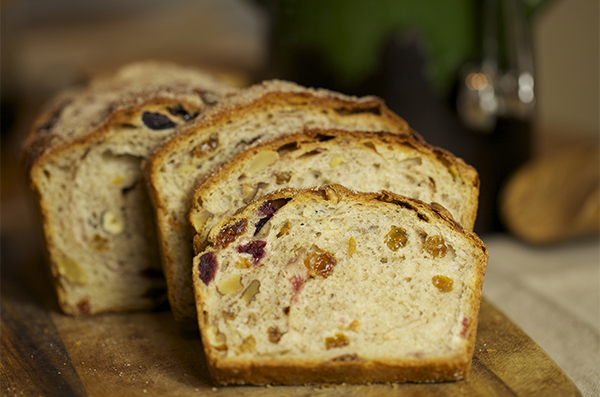 Spicy Fruit Bread
2016-05-31 05:15:28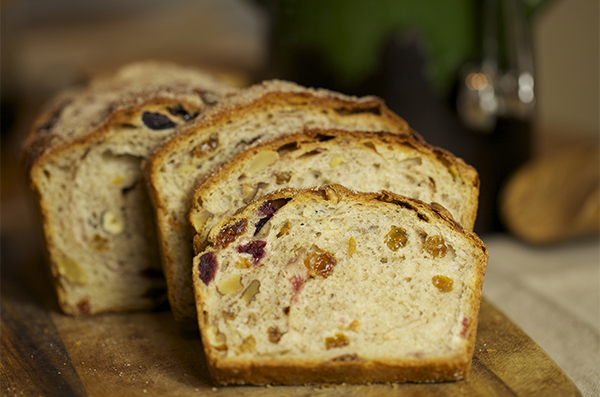 Serves 1
Freshly baked bread is even better when it comes with the aromatic pleasure of spices and fruit. What's more,
Panasonic bread makers
feature an automatic raisin and nut dispenser that will evenly distribute the dried fruit through the loaf so that every slice is absolutely perfect! Your whole family will love this spicy fruit bread for breakfast or as a comforting afternoon treat.
Ingredients
3½ tsp dry yeast
300 g wholemeal flour
100 g white flour
1 tsp salt
75 g butter
2 tsp sugar
2 tsp cinnamon
1 tsp mixed spice
2 eggs, medium
110 mL milk
110 mL water
150 g mixed dried fruit
Instructions
Place the ingredients (except dried fruit) in the bread pan in the order listed in the recipe above.
Place mixed dried fruit into automatic raisin and nut dispenser.
Select Menu '06' (5hr), make sure the size is set to M and press start.
When the cycle is complete, turn out and allow to cool before slicing/serving.
The Ideas Kitchen https://www.theideaskitchen.com.au/