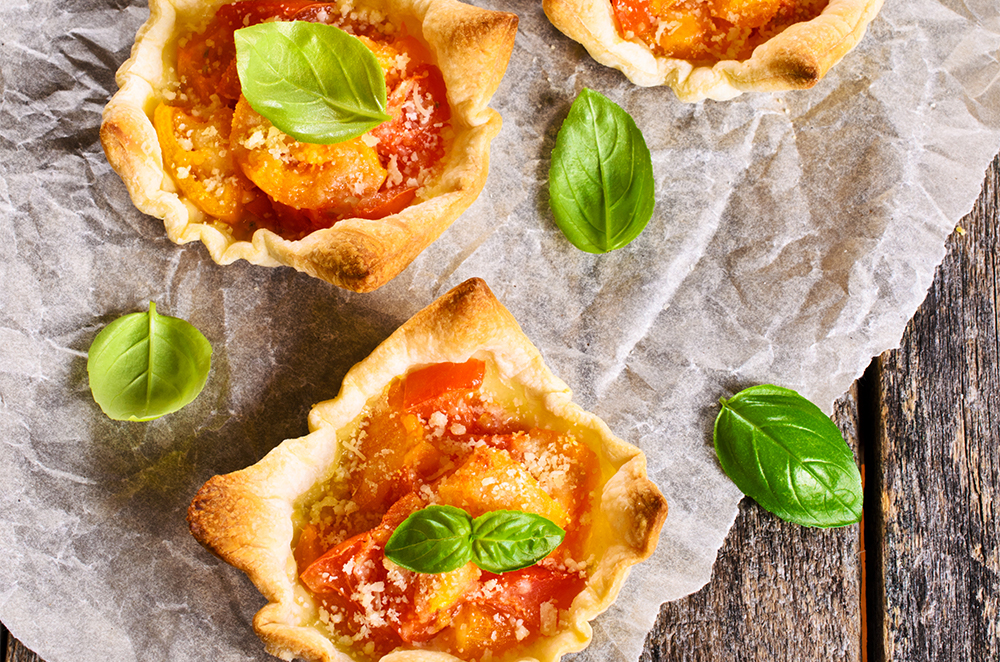 Cheese and Red Pesto Tartlets
2016-03-30 06:04:27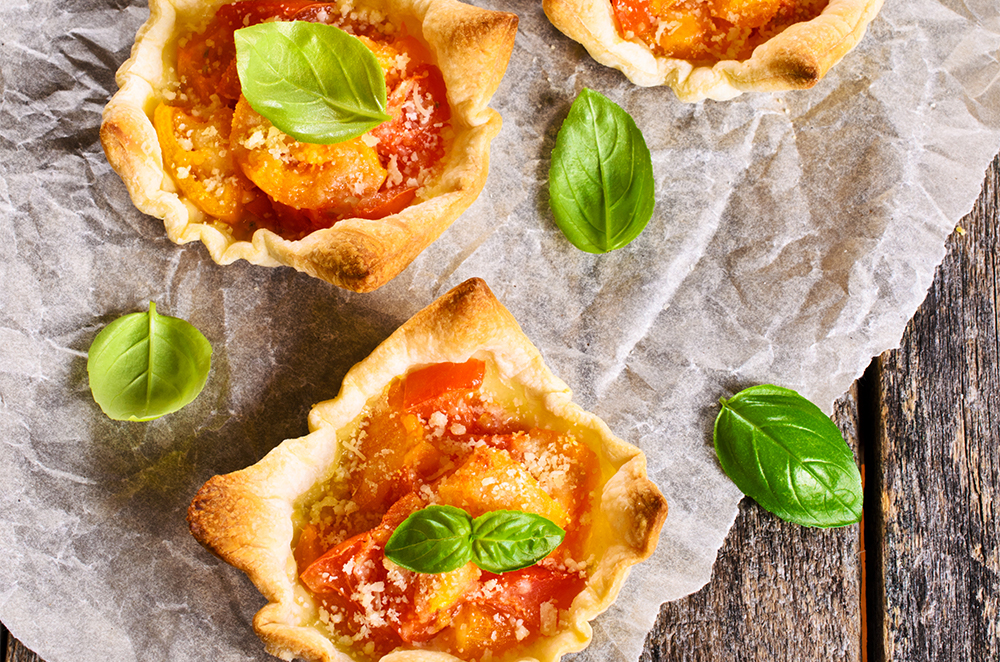 These delicious tartlets make a perfect weekend brunch when friends come 'round. Just a few minutes prep work and not much longer to bake in your
convection oven
, and you can serve out an impressive gourmet treat!
Ingredients
180 g ready rolled short crust pastry sheets
65 g red pesto or sun dried tomato paste
2 medium tomatoes, peeled, seeded and chopped
125 g mozzarella cheese, grated
1 clove garlic
¼ cup grated parmesan
Fresh basil to garnish
Instructions
Cut out 12 × 7 cm (approx) circles of pastry to fit into the base of 1 greased 12 holed tartlet tin.
Chill for 30 minutes.
Preheat the oven at 200 °C with enamel shelf in lower position. Mix the red pesto, tomatoes, mozzarella and garlic in a bowl.
Fill the tartlet shells with mixture.
Sprinkle with parmesan.
Bake tartlets on 200 °C for 14 to 16 minutes or until golden brown.
Scatter fresh basil leaves on tartlets to serve.
The Ideas Kitchen https://www.theideaskitchen.com.au/