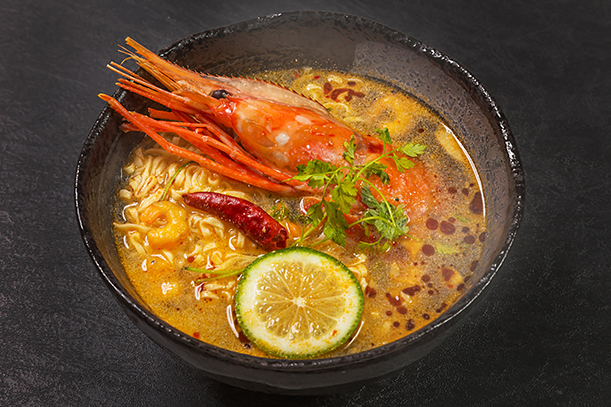 Chicken and Prawn Laksa
2016-10-04 01:50:52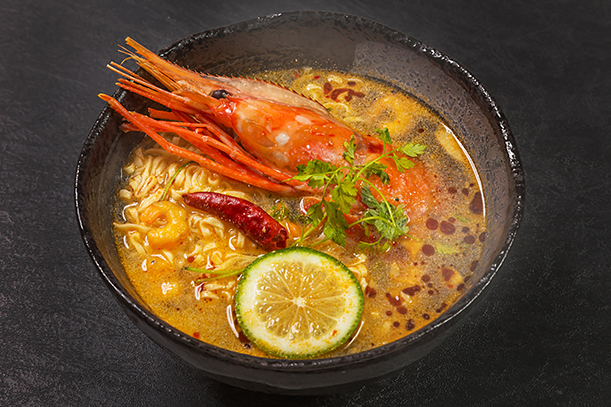 Serves 4
Our quick and easy chicken and prawn laksa brings the taste of Malaysia to your kitchen via the magic of your
Panasonic microwave
!
Ingredients
Soup:
2 tablespoons laksa paste
400 ml coconut milk
1 litre chicken stock
1 tablespoon soy sauce fresh ground black pepper


Laksa:
250 g rice noodles
8 cups boiling water
1 bunch coriander, leaves chopped
4 small red chillies, seeds removed and finely chopped
½ cup bean sprouts
4 lime wedges
1 tablespoon peanut oil
400 g cooked chicken tenderloins, sliced
12 green king prawns, peeled


INSTRUCTIONS
Soup
Place the laksa paste, coconut milk, stock, soy sauce and pepper into a 3-litre dish and cook covered on P10 for 8 to 10 minutes.
Laksa
Place the noodles and water in a 4 litre dish.
Cover and cook on P10 for 2 to 3 minutes, stirring halfway through.
Drain well and divide between 4 deep bowls. Place the coriander, chillies, bean sprouts and lime on top.
Place the peanut oil and prawns in a 1-litre dish and cook on P7 for 3 to 5 minutes, stirring halfway through.
Add the chicken and prawns to each individual bowl and set aside.
To serve
Heat soup on P10 for 2 minutes.
Pour the hot soup over the ingredients in the 4 bowls and serve.
Made using the Panasonic NN-ST655W invertor microwave oven
The Ideas Kitchen https://www.theideaskitchen.com.au/