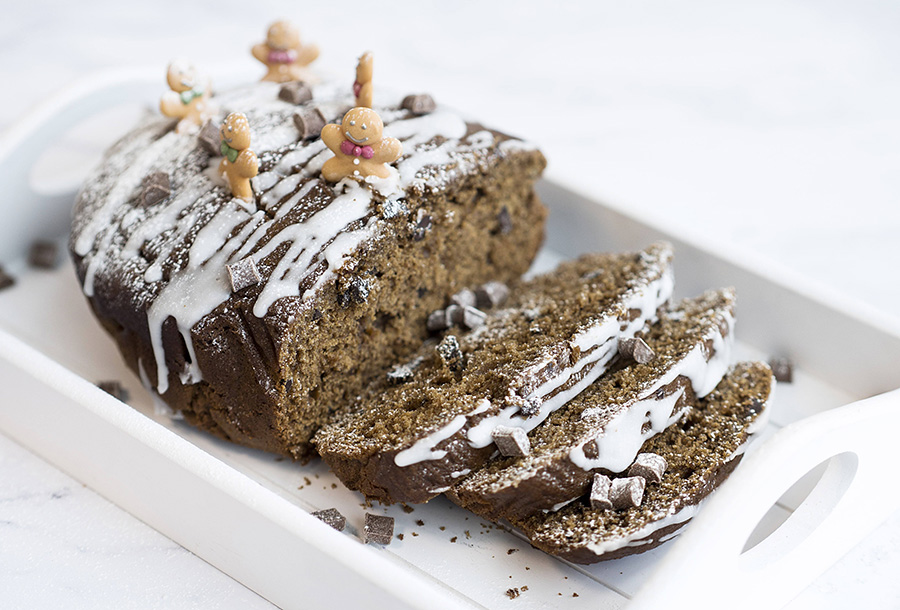 Ginger and Chocolate Cake
2018-12-09 22:31:17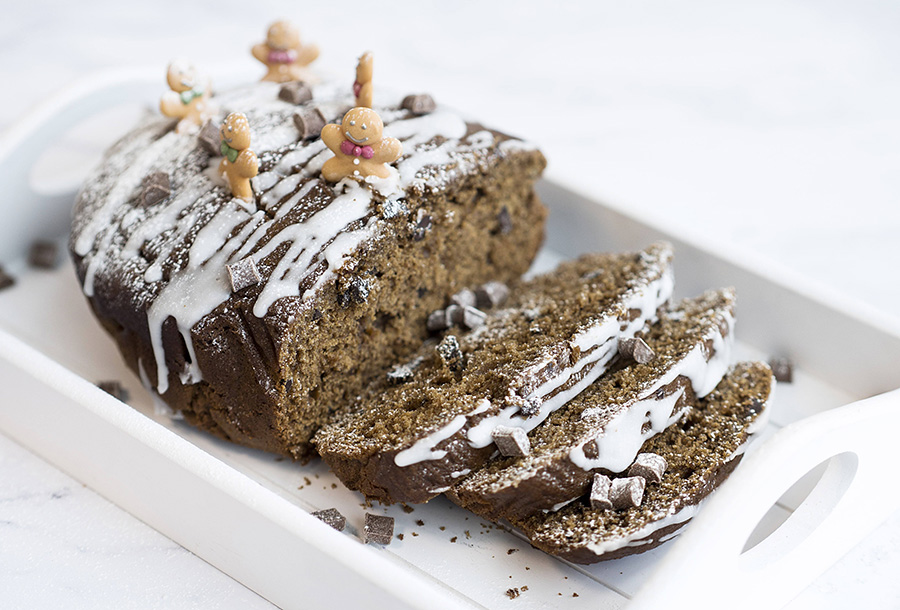 This tasty treat is perfect for sharing over the festive season. Topped with icing sugar and mini gingerbread men this cake is sure to be a family favourite. Made with the
SD-ZB2512 Panasonic Bread Maker
.
Ingredients
75g Butter
25g Demerara Sugar
50g Golden Syrup
75g Black Treacle
225g Plain Flour
2 tsp Ground Ginger
1 1/2 tsp Baking powder
1/2 tsp Bicarbonate of Soda
Pinch of salt
150ml Milk
1 Medium Eggs Beaten
75g Dark Chocolate Chips


ICING
150g Mascarpone Cheese
100g Icing Sugar
1 tbsp Good Strong Coffee
Instructions
Remove the blade from the bread pan and line with parchment paper.
Place the sugar, butter golden syrup and treacle in a bowl and heat on High microwave for 1 minute.
Stir in all the dry ingredients, then mix in the milk and egg. Beat thoroughly with a wooden spoon.
Pour the mixture into the lined bread pan and select BAKE ONLY for 40 mins.
After baking, test the centre of the cake with a skewer, it should come out clean if the cake is cooked. If further cooking is required add another 5-10 mins on the timer to continue cooking. If it is slightly sticky this will cook through during the cooling time.
Remove from the pan and allow to cool.
Notes
Try this recipe with a Panasonic Bread Maker!
The Ideas Kitchen https://www.theideaskitchen.com.au/