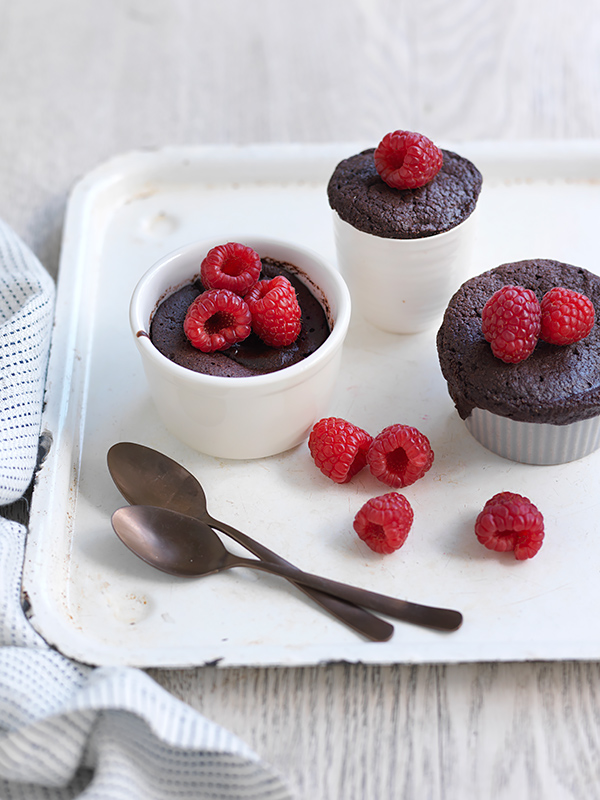 Individual Chocolate Mud Cake
2014-09-01 05:19:18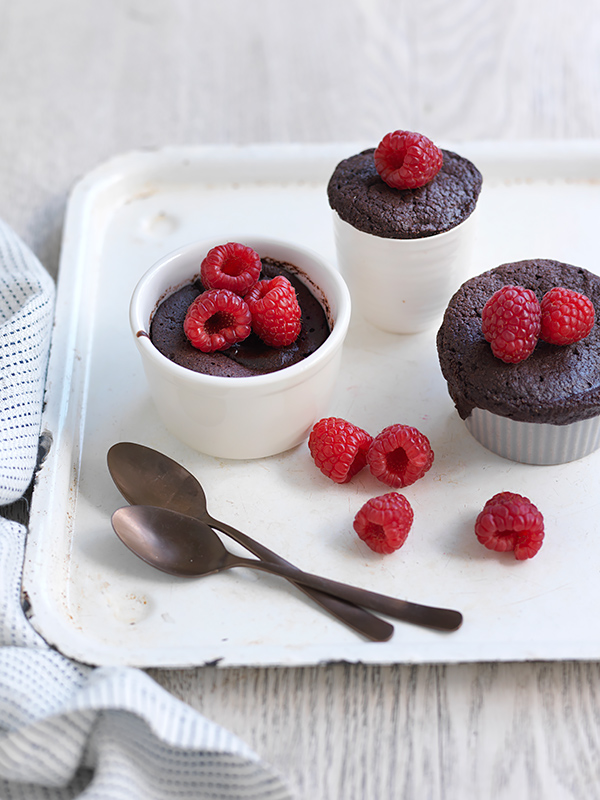 Serves 1
This amazing little cake is a chocoholic's dream! Moist and velvety, it's super quick to prepare and cook. Using your
microwave
, you can be enjoying one of these luxe little wonders in just over a minute!
Ingredients
5 tsp cocoa powder
3 tbs spelt flour
1 pinch salt
3 tsp sugar or evaporated cane juice
0.25 tsp baking powder
3 tsp coconut oil or vegetable oil
3 tbs milk, of choice
0.5 tsp pure vanilla extract
Fresh raspberries to serve
Instructions
Place all dry ingredients in a bowl and mix well using the stick whisk attachment.
Add liquid and stir then transfer to either a small ramekin or coffee mug.
Microwave for 1 min 20 seconds
Garnish with raspberries to serve.
The Ideas Kitchen https://www.theideaskitchen.com.au/