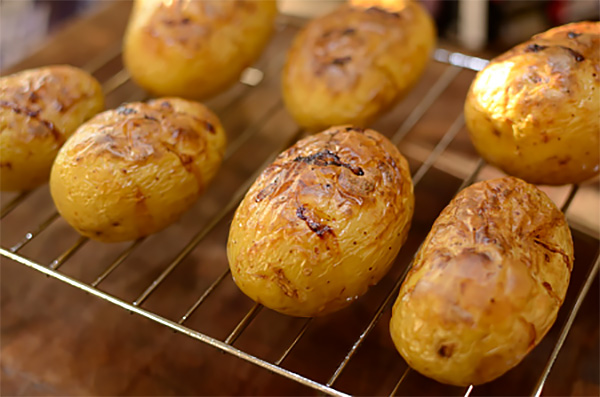 Baked Potatoes
2014-11-04 03:47:31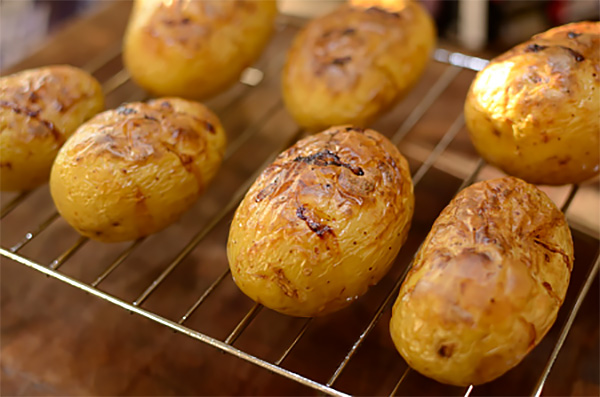 We'll show you how to bake potatoes in the new NN-CS894S Panasonic Steam Combi Microwave.
Ingredients
500 g potatoes
Oil, for brushing
Instructions
Cut potatoes into bite-size piece.
Place on glass shelf in lower shelf position.
Cook 600 W for 8 to 10 minutes.
Then cook Convection 200 °C for 20 to 25 minutes.
The Ideas Kitchen https://www.theideaskitchen.com.au/