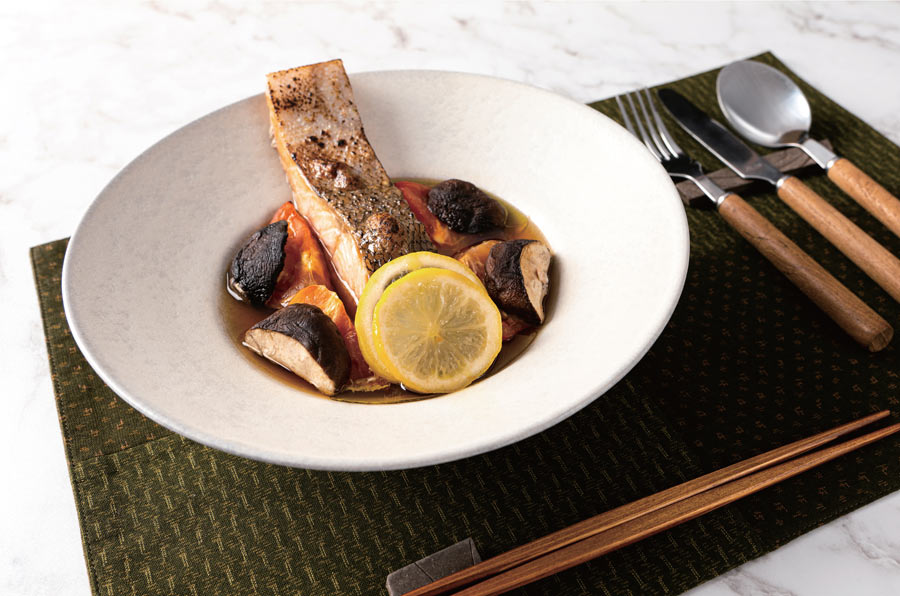 Grilled Salmon and Tomatoes with Dashi Broth
2020-01-14 03:49:38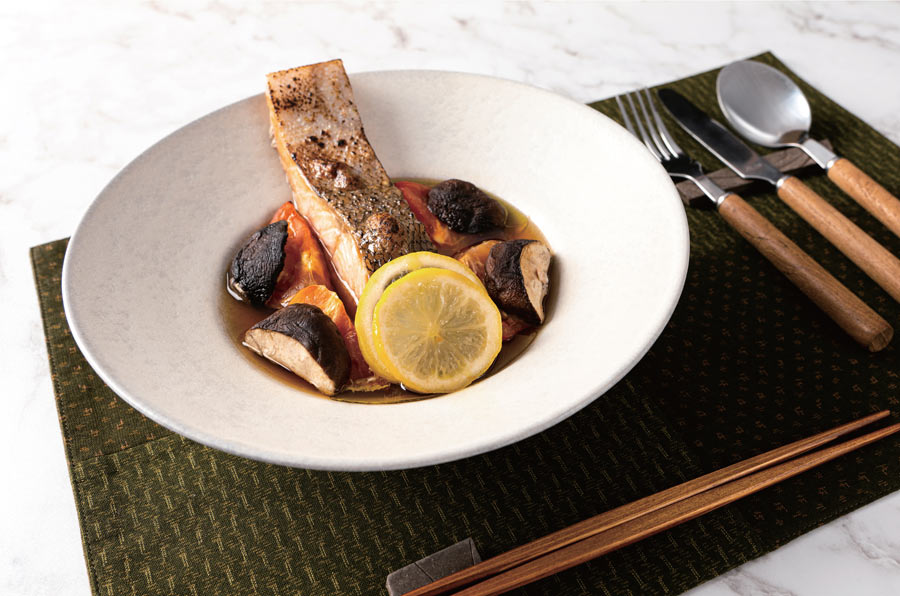 Make perfect grilled salmon in a Panasonic Microwave complete with fresh vegetables, for a dish that is both delicious and nutritious.
Ingredients
720g Salmon
160g Shiitake Mushrooms
300g Tomato
80g Lemon
Olive oil
Salt
For the broth
480ml Soup stock (Dashi)
30g Soy sauce
15g Mirin (sweet sake)
20g Japanese sake
Instructions
Cut the salmon into fillets, sprinkle with salt and set aside for 30 minutes.
Cut shiitake mushrooms into chunks, quarter tomatoes and slice lemon.
In a glass bowl, add all the 'broth' ingredients and cook for 5 minutes on 'Microwave Power' at 1000W.
On a glass tray, arrange the salmon, shiitake mushrooms, tomatoes and lemon.
Bake the ingredients from step 4 using 'Grill 1' + 'Convection' 230°C for 10 minutes on the middle rack.
Pour the liquid ingredients from step 3 onto the salmon mixture from step 5 and cook using 'steam 1' for 15 minutes on the middle rack.
As a finishing touch, drizzle over olive oil and serve.
The Ideas Kitchen https://www.theideaskitchen.com.au/