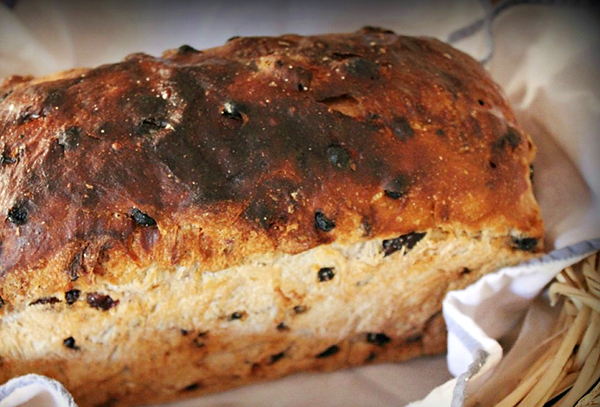 Ingredients
315

ml

water

3

large eggs

45

ml

vegetable oil

butter or melted margarine

180

g

mashed ripe bananas or apple sauce

1

tsp

salt

3

tbsp

brown sugar

2

tbsp

skimmed milk powder

450

g

rice flour

180

g

potato starch

80

ml

tapioca starch

1

tsp

xanthan gum

1

tsp

plain gelatine

1

tbsp

ground cinnamon

2

tsp

standard bread maker yeast

15

g

raisins or chopped nuts
Instructions
Apply your water, eggs, oil/butter/margarine and fruit of choice to the pan of your bread machine and give these ingredients a firm mix.

Once you've done this you can introduce the remaining ingredients – adding them in the order listed. Set your bread maker to a standard cycle for a white loaf.

Let your bread maker do its thing for five minutes, then lift the lid and ever-so-delicately insert a flat surface, such as a plastic spatula, down the sides to prevent sticking.

Close the lid once more and let the machine finish its work.

Once your loaf is baked, remove it from the bread maker and leave it to cool, enjoying the mouth-watering aroma of cinnamon before tucking in!
Notes
If you use instant yeast, this recipe changes slightly. If this is case, also apply 1tsp of white or cider vinegar to the mix and bake using your bread maker's express setting, not standard.
Loaf size: medium.