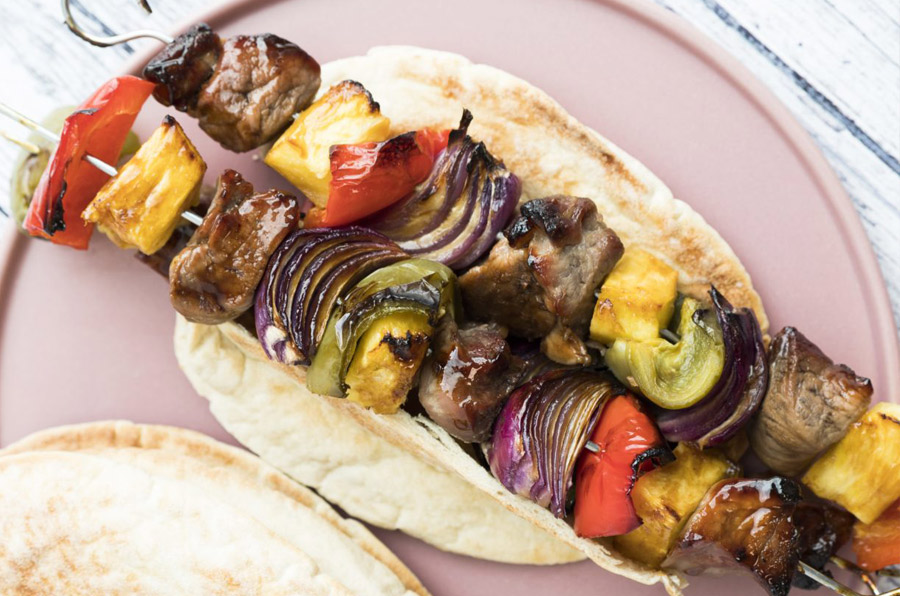 Pork and Pineapple Skewers
2019-07-01 05:50:13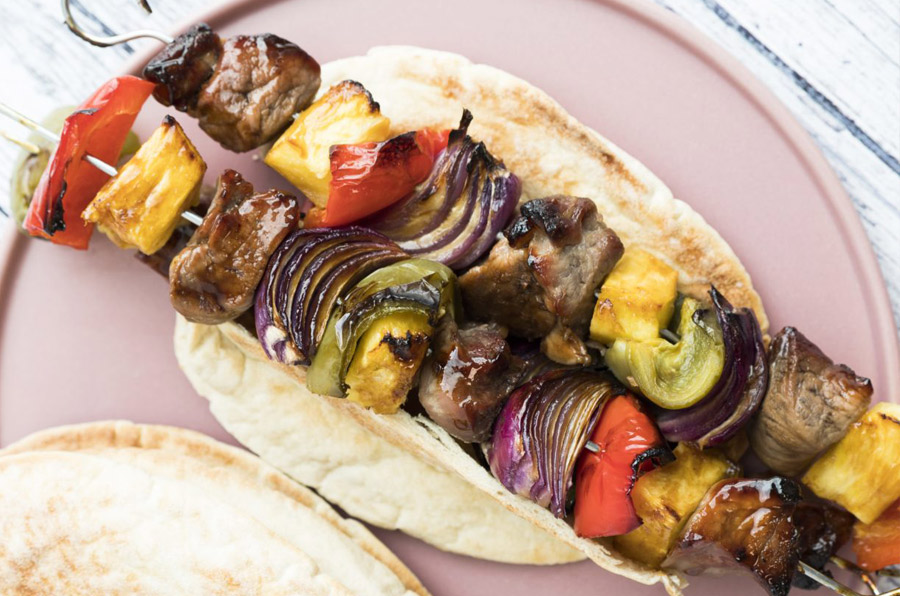 Sweet and savoury has never tasted better than these pork and pineapple skewers. Ideal for BBQ season, you can get these on the table in 20 minutes. Make sure you have some metal or soaked wooden skewers handy!
Ingredients
400gr Cubed pork fillet
4tbsp Light muscovado sugar
60ml Cider vinegar
1tsp Fish sauce
1/2 Small pineapple (peeled, cored, and cut into chunks)
1 Green pepper (deseeded and cut into chunks)
1 Red onion (cut into 8 pieces)
1 Small bunch of chopped fresh coriander
Instructions
Put the sugar and vinegar in a large bowl and cook on Medium microwave for 50-60 secs or until the sugar dissolves. Add the fish sauce and cool.
Tip in the pork and mix well so all the cubes are covered
Thread the pork, pineapple, peppers and onion on to skewers
Place on the metal tray in the middle shelf position and cook on CONVECTION 200C + GRILL 1 for 20 mins or until starting to char.
Brush some of the cooked juices over the kebabs before serving. Sprinkle with coriander.
Serve with rice, toasted pitta bread and a serving of tzatziki.
The Ideas Kitchen https://www.theideaskitchen.com.au/