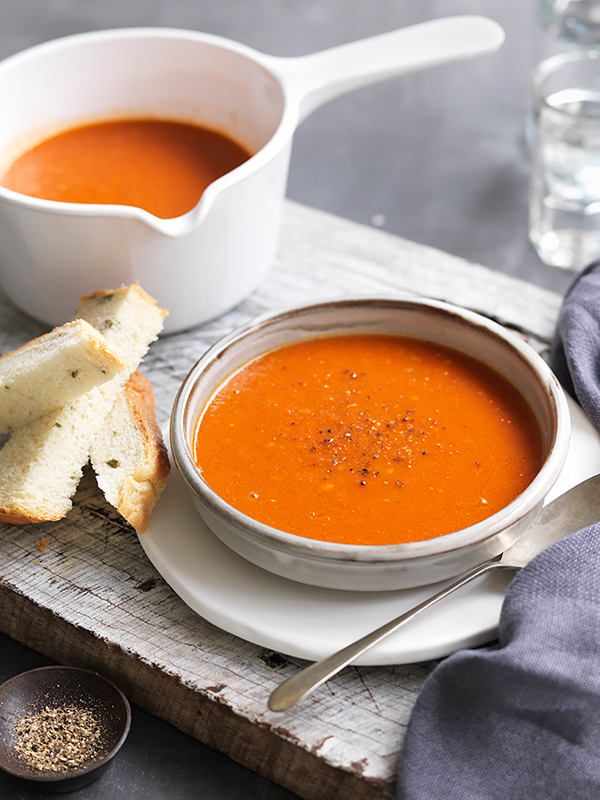 Roast Tomato & Basil Soup
2015-02-20 05:09:58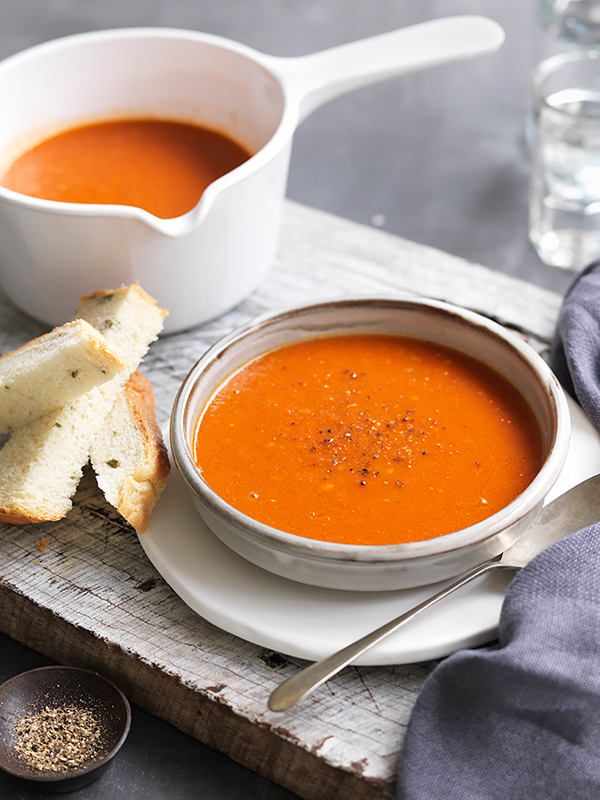 The canned version of tomato soup was probably a staple meal when you were a kid and remembered fondly. This gown-up version features oven-roasted tomatoes and is likely to become a firm favourite for the whole family. Made with a
Panasonic Stick Blender
.
Ingredients
1 kg tomatoes, halved
2 tbs olive oil
6 gloves garlic, unpeeled
½ tsp basil
500 ml chicken stock
Instructions
Preheat oven to 180 C.
Arrange tomato halves on baking tray, then coat with olive oil, garlic and herbs.
Place the tomato tray in the oven to bake for 45 min.
Remove from the oven and add to the chicken stock.
Blend with the stick blender until smooth.
Heat soup and serve with toasted Wholemeal Loaf 75%.
The Ideas Kitchen https://www.theideaskitchen.com.au/