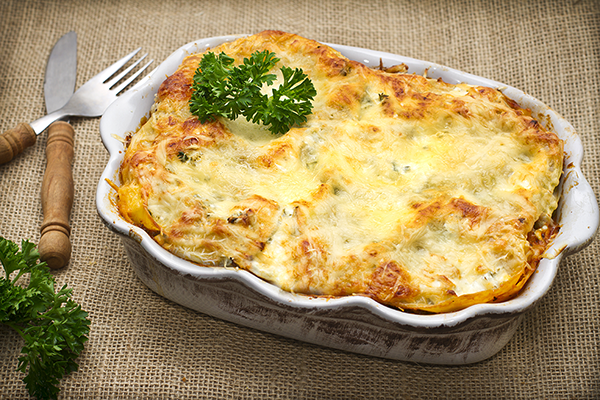 Spinach and Ricotta Lasagne
2015-07-09 06:33:00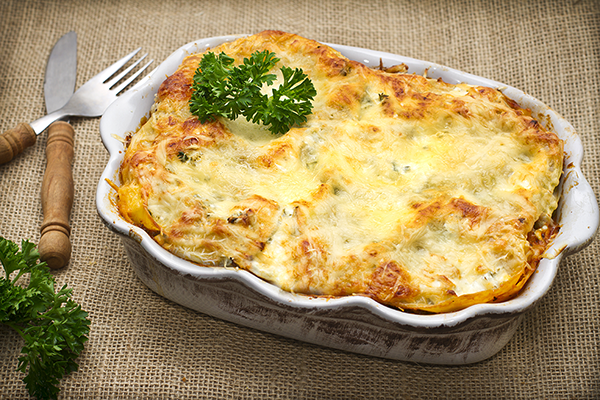 Make our microwave vegetarian lasagne in no time at all. Layered with delicious ingredients, lasagne is a family favourite. This old-school Italian dish is generally heavily on the meat sauce and quite time-consuming to put together. We've given lasagne a meatless makeover and created a recipe that you can put together and then have on the table in no time at all, using a standard microwave.
Check out our microwave range
.
Ingredients
500g container of ricotta cheese
4 cups baby spinach, chopped
2 cups mozzarella, grated
¼ cup parmesan cheese, grated (extra parmesan to sprinkle)
¼ tsp sea salt
¼ tsp black pepper
700g jar tomato-based pasta sauce
9 lasagne sheets
Instructions
In a bowl combine the ricotta, 1¼ cup of mozzarella, ¼ cup of parmesan, salt and pepper.
Grease the bottom of a rectangular baking dish.
Cover base with 3 lasagne sheets.
Top lasagne sheet layer with one third of the pasta sauce, one third of the baby spinach and one third of the ricotta mixture.
Layer with 3 lasagne sheets and repeat.
Cover with remaining lasagne sheets, the remaining pasta sauce, baby spinach and ricotta.
Top with ¼ cup mozzarella, sprinkle with extra parmesan.
Cover with baking paper and a microwave safe plate.
Microwave on high (power level 10) for 20 minutes.
Let stand for 10 minutes before serving.
Notes
https://www.panasonic.com/au/consumer/household/microwave-ovens.html.
The Ideas Kitchen https://www.theideaskitchen.com.au/