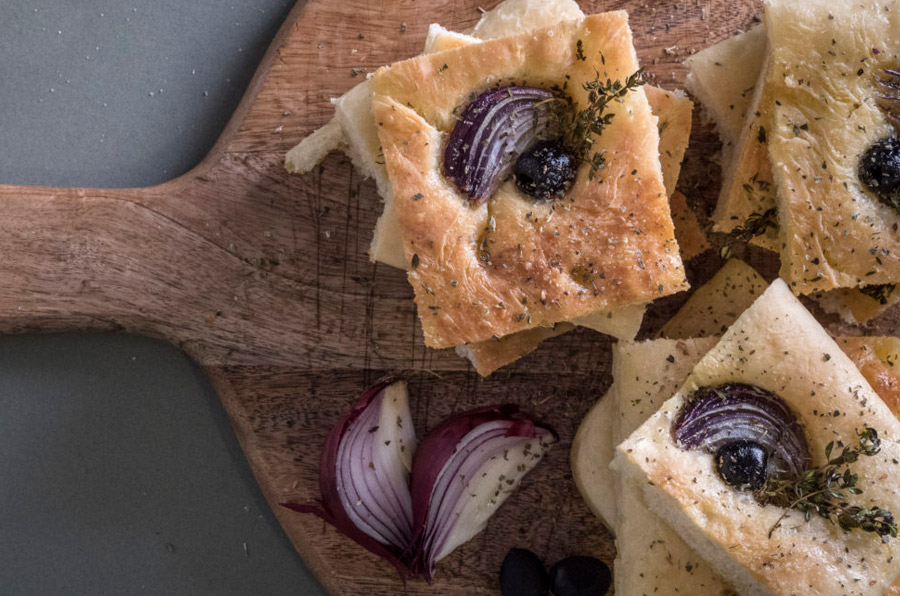 Focaccia with Red Onion, Olives and Rosemary
2019-03-06 00:50:27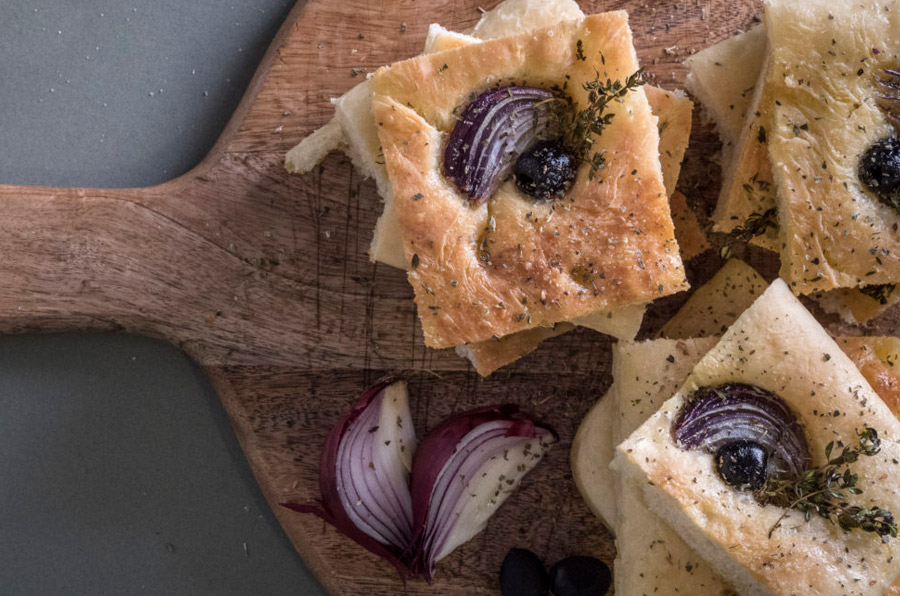 Have you ever tried making Focaccia Bread at home?
This delicious Focaccia Bread recipe is easy to make using our Panasonic Bread Makers and tastes as good as it looks. Share some with your friends and they'll be coming back for more!
Don't forget to dip it in some olive oil and balsamic vinegar for the full focaccia experience.
For the Dough
1 tsp Yeast (in the pan or yeast dispenser)
600g Strong white flour
2 tbsp Olive oil
2 tsp Salt
340 mls Water
For the Topping
1 Red onion (cut into six wedges length ways, then half the wedges)
12 Pitted black olives
A few sprigs of rosemary (broken into 12 little pieces)
A good drizzle olive oil
Sea salt
Instructions
Put the dough ingredients in the bread pan in the order listed above.
Select the pizza dough program (22 for SD-2501 & 28 for SD-ZB2512) 45 mins
When the dough is ready, tip out onto a floured work surface and dust with flour. Roll and pat the dough into a 34 x 25 cm rectangle and place on a generously greased baking tray.
Make indentations over the whole dough using your finger tips, then drizzle with olive oil.
Place the 12 red onion chunks on top of the dough, 3 across and 4 down, so that there are 12 altogether and each serving square will have a piece.
Next to the red onion place a pitted olive (press it down slightly) and a sprig of rosemary.
Drizzle generously with olive oil, and sprinkle with sea salt.
Allow to rise in a warm place until doubled in size. (Approx 30 mins)
Bake in a pre-heated oven at 200ºC for 25-30 mins. When cooked, it should feel firm in the centre and golden brown on top.
Drizzle with olive oil before cutting into squares to serve.
The Ideas Kitchen https://www.theideaskitchen.com.au/