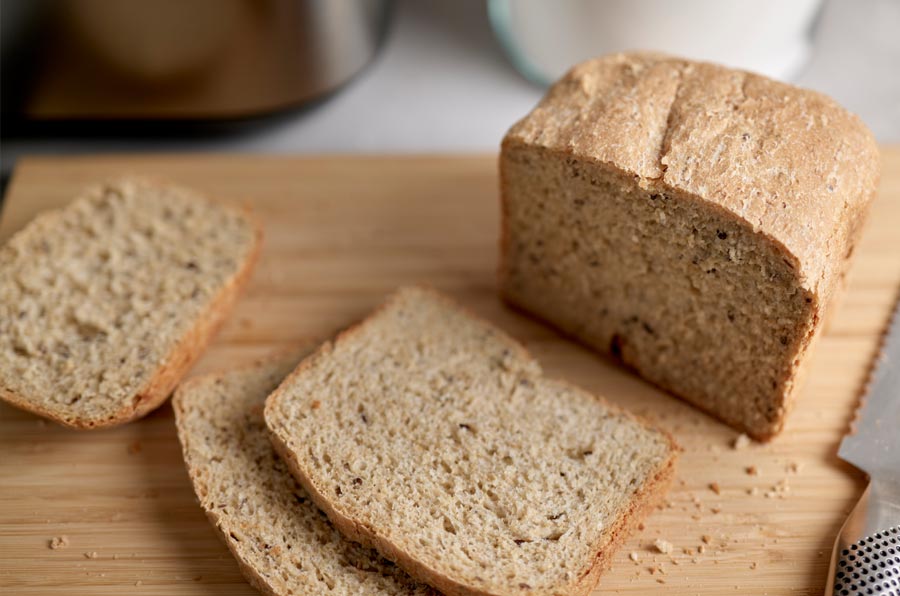 Ingredients
360

ml

water

1

tbs

vegetable oil

1

tsp

salt

1

tsp

sugar

500

g

wholemeal bread flour

1

tsp

dry yeast

2

tbs

linseeds

2

tbs

sesame seeds
Instructions
To make the bread, make sure the blade is inserted into the bread pan. Place the water, oil, salt, sugar and wholemeal bread flour into the bread pan. Place the bread pan into the bread maker and close the lid.

Open the dispenser lid. Place the dry yeast in the Yeast Dispenser, and the seeds in the Rasin & Nut Dispenser. Close the dispenser lid. (If using the SD-R2530, place the yeast in as the last ingredient).

Select program 9 (SD-YR2550 and SD-R2530), Whole Wheat Raisin and press start.

When the machine beeps 8 times, using oven mitts, take bread pan out of machine and empty bread onto a wire rack to cool.