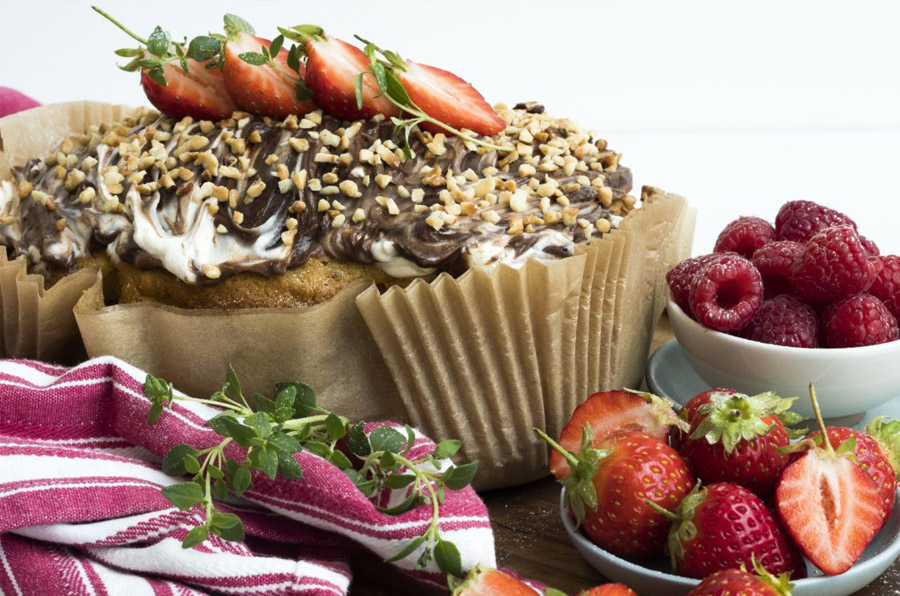 Hazelnut and Honey Loaf
2019-07-01 06:42:31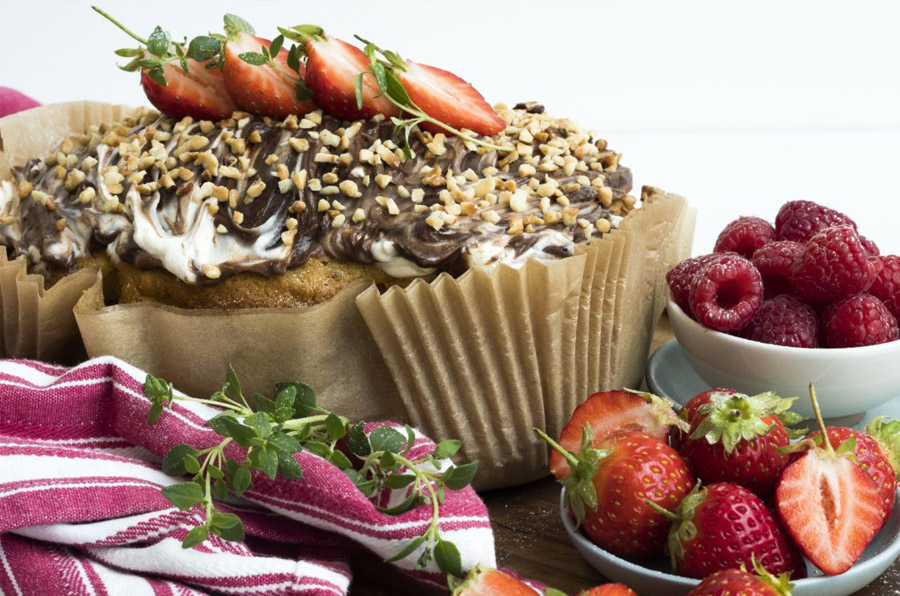 This sweet and nutty hazelnut and honey loaf is one of the tastiest dessert you can easily bake with our Panasonic bread maker.
Ingredients
175gr Butter
50gr Soft dark brown sugar
50gr Honey
3 Medium eggs (beats with the milk)
60ml Milk
100gr Finely chopped hazelnuts
225gr Self raising flour
100gr Chocolate & hazelnut spread
50gr Cream cheese
Instructions
Cream the butter, sugar and honey together until soft and fluffy.
Add the eggs and milk mix a little at a time beating well.
Stir in the chopped hazelnuts. Fold in the flour.
Remove the blade from the bread pan and line with a loaf tin liner and carefully pour in the cake mix.
Enter 1 hour on the bake only timer and press start. Test with a skewer after baking, if the cake needs longer cook for another 3-5 mins. If it is still a little sticky it will cook through on cooling. Remove and allow to cool.
Beat the cream cheese and hazelnut spread together and spread on top of the cooled cake.
The Ideas Kitchen https://www.theideaskitchen.com.au/