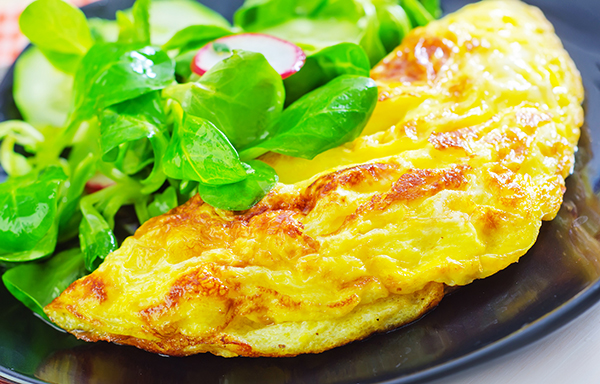 Cheesy Ham Omelette
2015-06-30 04:00:03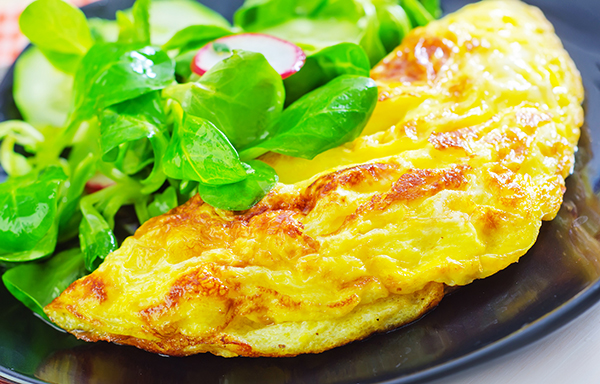 Our microwave makes short work of a comforting omelette. While a deliciously cheesy ham omelette is often billed as a simple comfort food, it can be very tricky to get right – as anyone who has had to serve scrambled eggs instead of an omelette can attest! Using our
Steam Combi microwave oven
, you have your perfect omelette in less than ten minutes, with no scraping, flipping or eggs that end up scrambled.
Ingredients
3 eggs, separated
2 tblsp milk
¼ cup grated cheese
50 g ham, cut into strips
40 g onion, finely sliced
Salt and pepper to taste
Butter for greasing
Instructions
Beat egg yolks, with milk and salt and pepper in a bowl.
In a separate bowl, beat egg whites until soft peaks form.
Gently fold egg whites through yolk mixture with cheese, ham and onion.
Place onto a well-greased dinner plate.
Cook on 600 W for 5 to 6 minutes
Stand for 2 minutes before folding in half.
The Ideas Kitchen https://www.theideaskitchen.com.au/