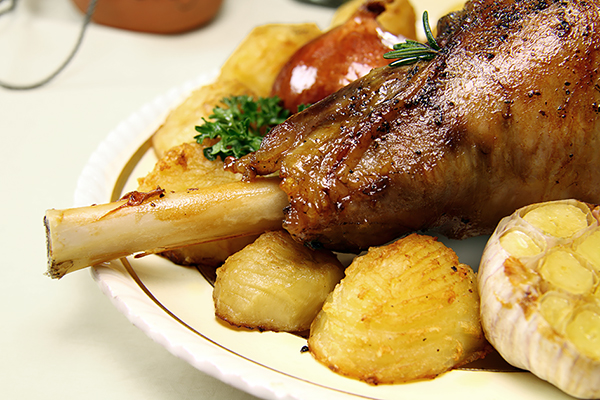 Roast Lamb and Vegetables
2016-12-05 05:52:22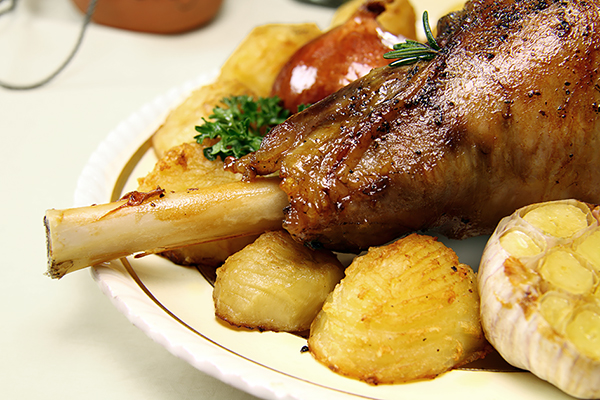 Focus on enjoying time with your friends and family with this simple 'one-pot' roast recipe we created for our
4-in-1 steam combination oven
. The lamb and vegies can be cooked at the same time using convection and grill modes simultaneous to give your feast the perfect finish.
Ingredients
Large leg of lamb (1500g-2kg)
2 cloves of garlic thinly sliced
A few sprigs of rosemary
Salt and pepper
800g mixed roasting vegetables and potatoes
1 tbsp olive oil
Instructions
Make several incisions in the lamb and fill each with a slice of garlic and small sprig of rosemary. Drizzle with a little olive oil.
Cut the vegetables and potatoes into even bite size pieces and toss in the oil.
Lay the lamb in your dish/tray and arrange the potatoes and vegetables around it.
Season with salt and pepper and place on the base of the oven for combination cooking, or on the lower shelf position for cooking in convection only.
Cook on GRILL1 + 440W MICROWAVE for 14-15 mins per 500g of meat then GRILL1 for 8-10 mins or pre heat the oven to 180ºC and cook for 25 mins per 500g plus 25 mins.
The Ideas Kitchen https://www.theideaskitchen.com.au/