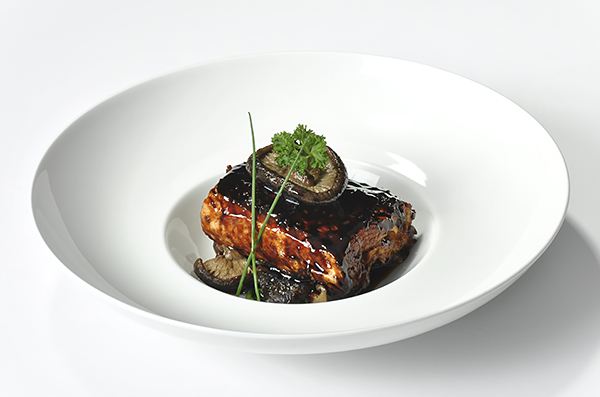 Steamed Teriyaki Salmon
2015-09-23 04:47:32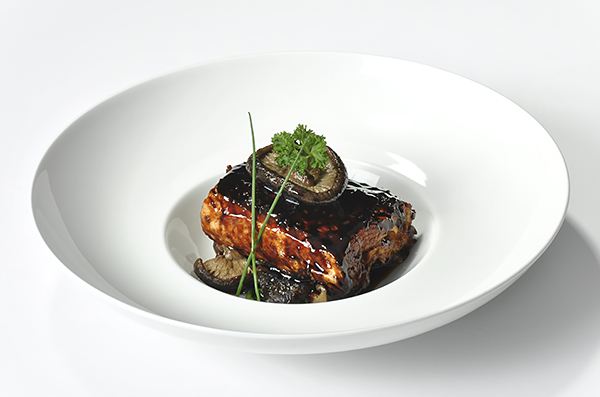 Serves 2
Steamed microwave salmon in teriyaki sauce.
Our Steam Combi microwave
is the perfect vessel for whipping up fast and nutritious fish dishes, using the cleaver steam mode. This salmon in teriyaki sauce will be a delicious crowd pleaser and even with pre-time, you can have it on the table in about 15 minutes.
Ingredients
300 g salmon fillets (cut shallow slits or pierce fillets with fork)
80 g fresh mushroom (sliced)
2 tbsp teriyaki sauce
½ tbsp oyster sauce
40 g garlic (minced)
10 g ginger (shredded)
¼ tsp black pepper
3 tbsp oil
1 stalk coriander or parsley, to garnish
Instructions
Cook garlic with oil in a bowl, on High power for about 2 - 2½ minutes in a microwave safe casserole dish, stirring halfway through.
Mix half garlic oil, teriyaki sauce, oyster sauce and black pepper together.
Place salmon in the dish, then layer mushroom and ginger on top of the salmon, followed by teriyaki mixture.
Cook (uncovered) on steam microwave mode for 5½ minutes.
When ready serve with remaining garlic oil and coriander/parsley.
The Ideas Kitchen https://www.theideaskitchen.com.au/