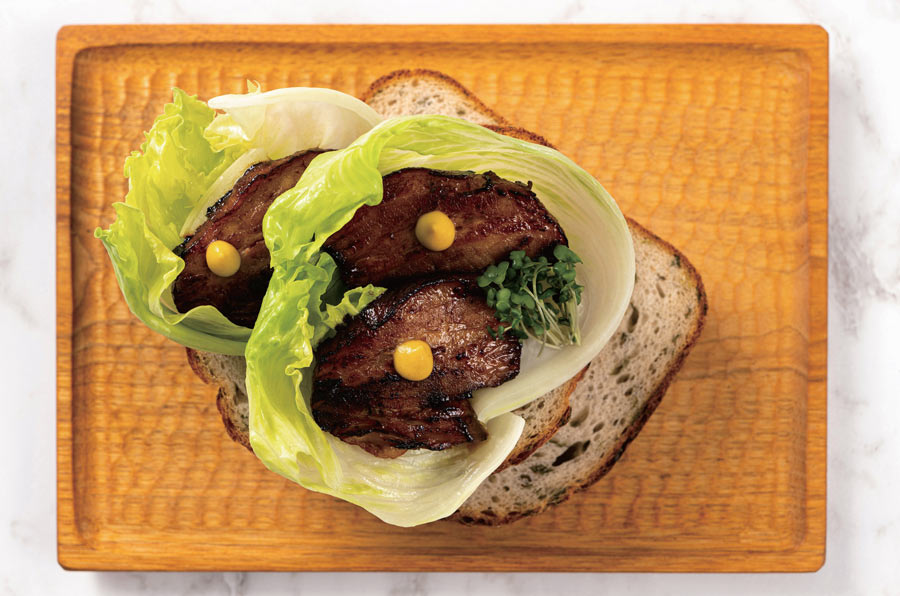 Pork and Miso Open Sandwich
2020-01-13 22:17:12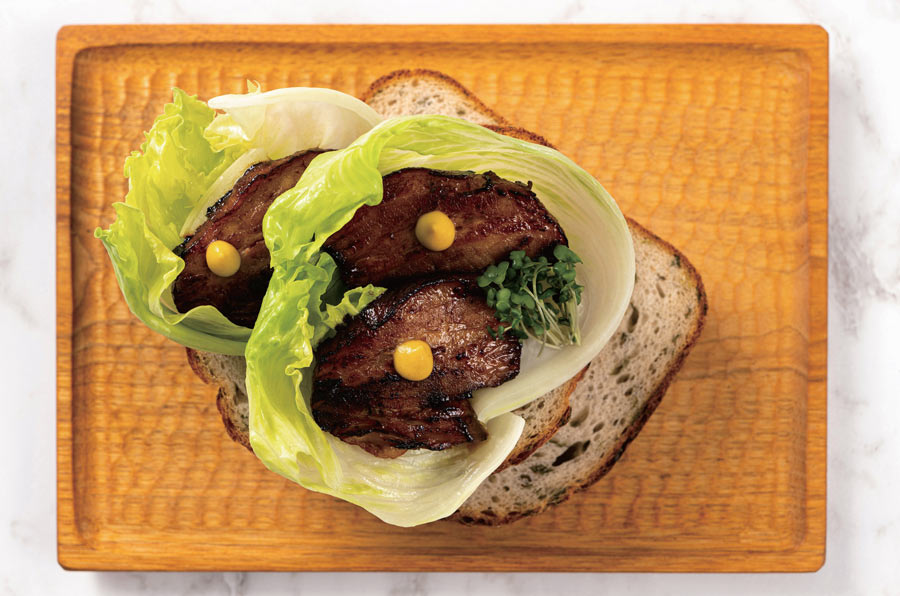 Enjoy this delicious savoury loaf with a twist baked with the
new ZP2000 bread maker.
A combination of soft braised pork, crunchy lettuce and fresh bread will bring out the best umami flavour to satisfy your appetite.
For the bread
3/4 tsp (2.1gr) Dry yeast
400g Strong wheat flour
30g Miso
2 tbsp (22gr) Sugar
3/4tsp (3.75gr) Salt
10g Butter
10g Dried green onion / spring onion
270ml Water
For each open sandwich you make
1 Slice miso bread
1 Leaf of lettuce
3 pieces Braised pork
Mustard
Instructions
Take the bread pan with the kneading blade out of the bread maker and add in all the ingredients except for the dried spring onions in top-to-bottom order.
Place the bread pan back into the bread maker, close the lid, select menu 10, light and press start.
After around 50 minutes the bread maker will start to beep. Add the dried spring onions to the dough and press the start button to restart.
When your bread is done, take it out and let it cool down.
Tear the lettuce leaf into 3 pieces and place the lettuce on the miso bread slice. Add the braised pork on top.
Serve with mustard to taste.
The Ideas Kitchen https://www.theideaskitchen.com.au/