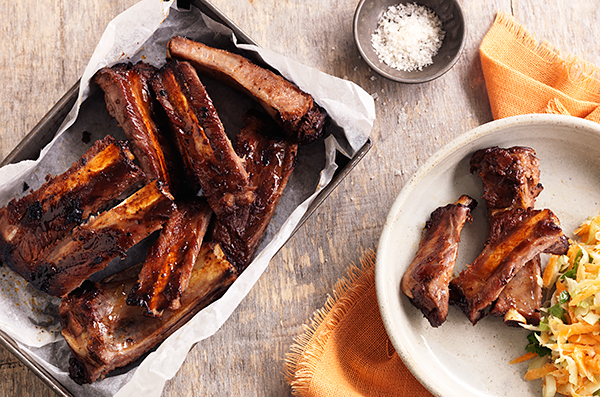 BBQ Pork Spare Ribs
2015-09-30 02:25:38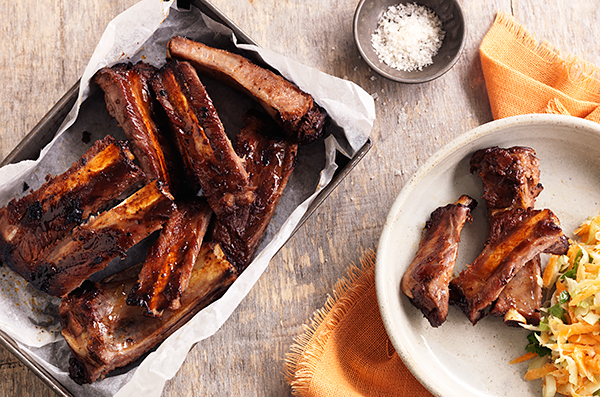 Serves 4
Our BBQ ribs are deliciously messy, fun and super simple! BBQ ribs are such a crowd-pleasing dish. They're kind of messy and make for a fun eat-with-your-fingers experience. The only problem? Ribs usually take so long to prepare that the fun has gone out of it for the cook by the time the food hits the table. However, with a tiny amount of prep and a
Panasonic NN-CS894SQPQ convection microwave oven
, you could have these mouthwatering BBQ pork spare ribs on the plate in just half an hour.
Ingredients
1 kg pork spare ribs
1/2 cup honey
1/3 cup tomato sauce
1/4 cup soy sauce
2 tbs hoisin sauce
3 cloves garlic crushed
2tbs crushed ginger
Salad to serve
Instructions
Place all ingredients into a large bowl and mix well.
Allow the spare ribs to marinate for several hours or overnight in the marinade.
Place ribs on crispy grill tray, place tray on middle shelf position. Select Auto menu 23, then select weight. Press start. Time will depend on weight of ribs – approx. 20 minutes for 1kg. Turn halfway through.
Check ribs are cooked to your liking, if you like crispier cook for longer.
The Ideas Kitchen https://www.theideaskitchen.com.au/