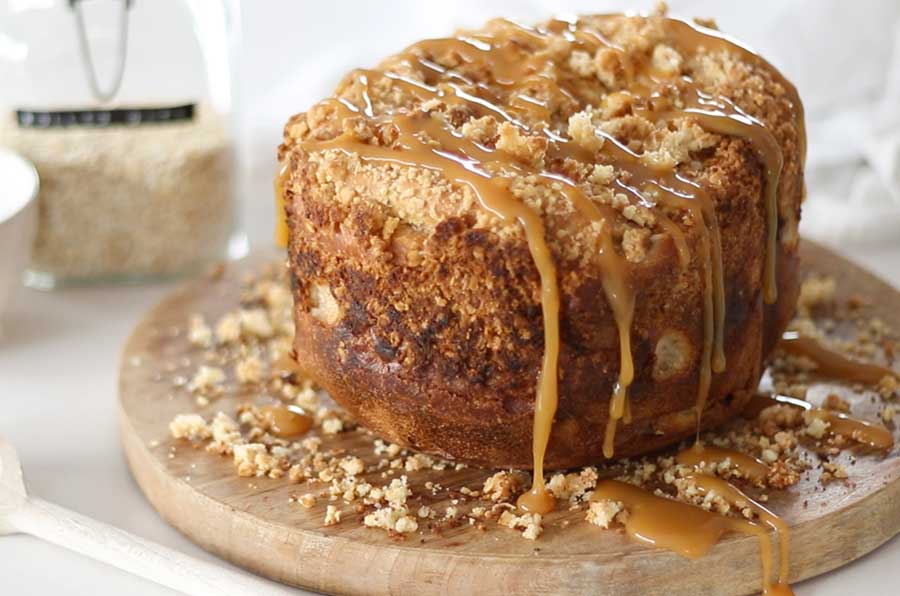 Easy Apple Crumble Bread
2019-08-13 02:15:35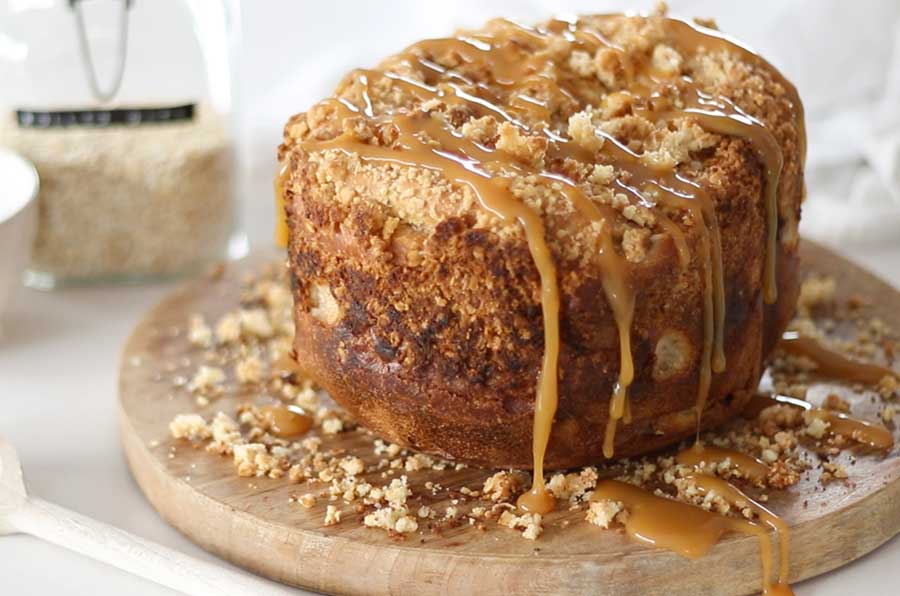 Chef Carina
put our new
Hard Crust SD-ZP2000 Bread Maker
to the test to create this heavenly apple-crumble inspired recipe. Warning: once you cut into this bread, you won't be able to stop at one slice. Perfect for breakfast or brunch, drizzled with caramel sauce, and so easy and simple to make.
Ingredients
1 Cup / 250ml milk
1 Egg
2tbsp Sugar
3¼ Cups / 400g high grade / strong / bread flour
½tsp Mixed spice
1tsp Cinnamon
2tsp Bread makers yeast
½tsp Salt
2tbsp / 25gr butter
2 Cubed apples
¾ Cup / 94gr flour
⅓ Cup /65gr sugar
½ Cup rolled oats
½ Cup / 110gr butter
Caramel sauce to serve
Instructions
Place all of the ingredients except the butter and apple into the bread maker. Select 'White Stuffed' and press start.
When the bread maker beeps after 22 minutes add the butter and apple and press start again.
When the bread maker has 55 minutes left and switches over to bake sprinkle the top of the dough with the crumble topping.
Once the bread maker has finished remove the bread from the pan and place on a cooling rack to cool completely.
Once cool drizzle over caramel sauce and enjoy.
Adapted from Recipes by Carina
The Ideas Kitchen https://www.theideaskitchen.com.au/