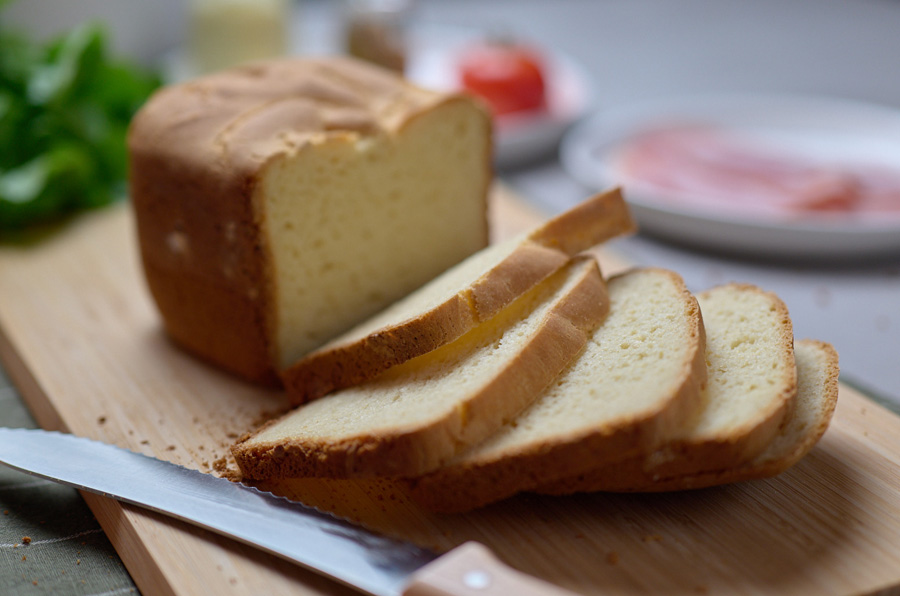 Ingredients
230

ml

milk

warm

60

g

unsalted butter

softened, cut into small cubes

3

eggs

470

g

gluten free plain flour

containing xanthan gum

35

g

caster sugar

8

g

salt

2

tsp

instant yeast
Instructions
Make sure the blade is inserted into the bread pan. Place the ingredients into the bread pan in the following order: milk, butter, eggs, flour, caster sugar, salt, and yeast. Place the bread pan into the bread maker and close the lid.

Close the lid and select program 13 (SD-R2530) or program 14 (SD-YR2550), Gluten Free Bread. Press the Crust button once to select a darker crust, then press Start.

After 5 minutes, the machine will beep and flash a symbol with two hands. Open the lid, use a rubber spatula to scrape the flour down from the sides of the bread pan. Close the lid and press the Start button.

When the bread is done, transfer it to a wire rack to cool. It's best enjoyed on the day it is made or toasted the day after.
Notes
If your gluten-free flour doesn't have added xanthan gum, also known as thickener 415, add 1 tsp of xanthan gum to your dough.