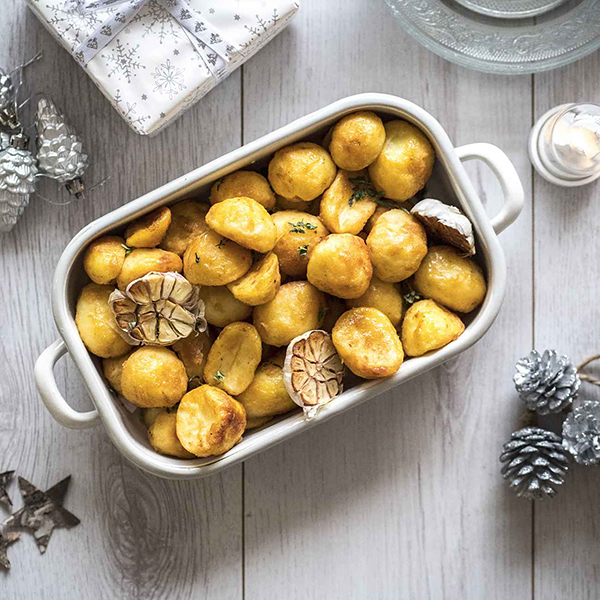 Golden Roast Potatoes
2017-12-11 02:15:49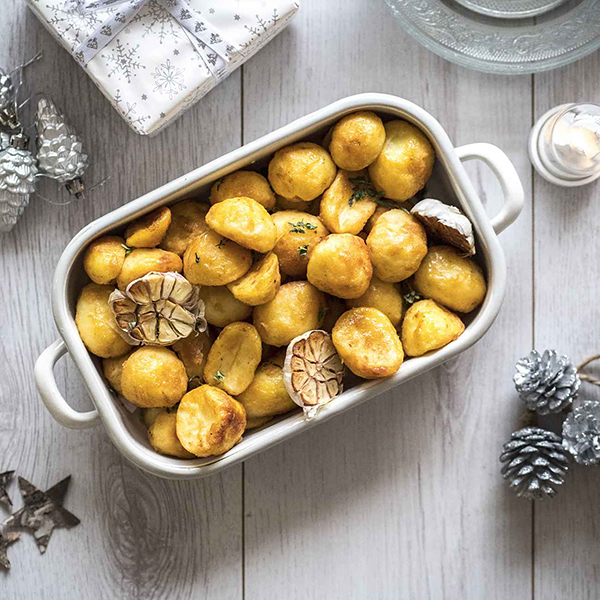 Nothing can beat a good old roastie! For normal roasts or for a special Christmas dinner these golden delights will have all heads turned! Made easily in our Made using a
convection microwaves
. they are no fuss and very yummy.
Ingredients
500g Potatoes, Peeled and Quatered
1 tbsp Flour
3 tbsp Oil
Optional 3 Cloves of Garlic left whole
Pinch Rock Salt
Pinch Black Pepper
Sprig of rosemary for garnish
Instructions
Peel and cut potatoes into even sized pieces. Weigh the potatoes ready to enter on the auto program.
Place in the glass shelf. Add 1-3 tbsp of olive oil and a few cloves of garlic if using.
Place in the lower shelf position.
Press the AUTO WEIGHT MENU 6 times for roast potatoes.
Enter the weight of the potatoes and press start. Alternatively cook on CONVECTION 250ºC + GRILL 1 + WARM MICROWAVE for 30 mins or until golden and crunchy, turning and basting potatoes during cooking.
Remove when cooked and garnish with salt, pepper and a fresh rosemary sprig.
The Ideas Kitchen https://www.theideaskitchen.com.au/