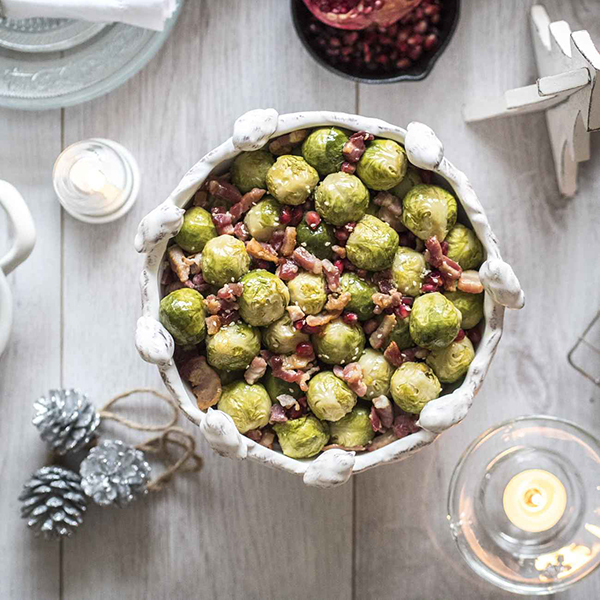 Roasted Sprouts with Bacon and Pomegranate Seeds
2017-12-11 02:18:43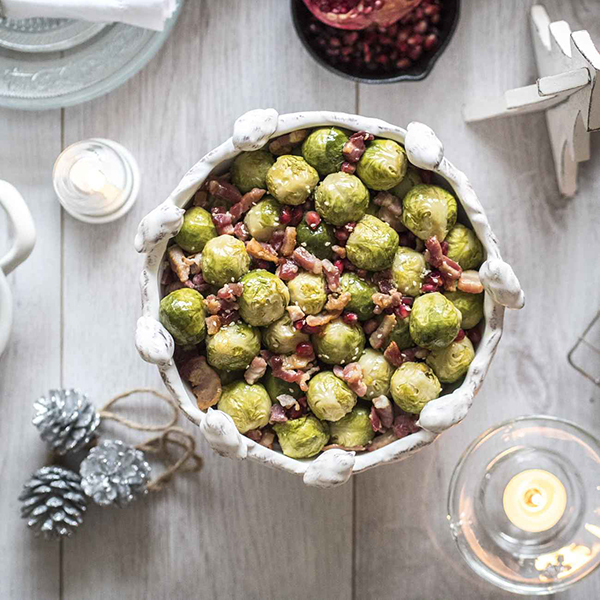 Sprouts are an extremely controversial topic at Christmas time. To like or not to like… that is the question. Us here in the Panasonic kitchen LOVE sprouts. Especially paired with yummy bacon and pomegranate seeds. Try your hand at this special Christmas recipe.
Ingredients
1 tbsp Oil
450g Brussel Sprouts, Peeled
85g Bacon Lardons
1 tsp Toasted Sesame Seeds
100g Pomegranate Seeds
A pinch of both Salt and Black Pepper
Instructions
Pre heat the oven on CONVECTION 200°C.
Halve any large sprouts and toss them with the oil.
Place the sprouts and lardons in the enamel tray and roast for 20 mins or until tender and turning golden. After 15 mins of cooking scatter over the sesame seeds and continue to cook until the seeds are toasted.
Pile into a warmed serving dish, season, then toss through the pomegranate seeds.
The Ideas Kitchen https://www.theideaskitchen.com.au/