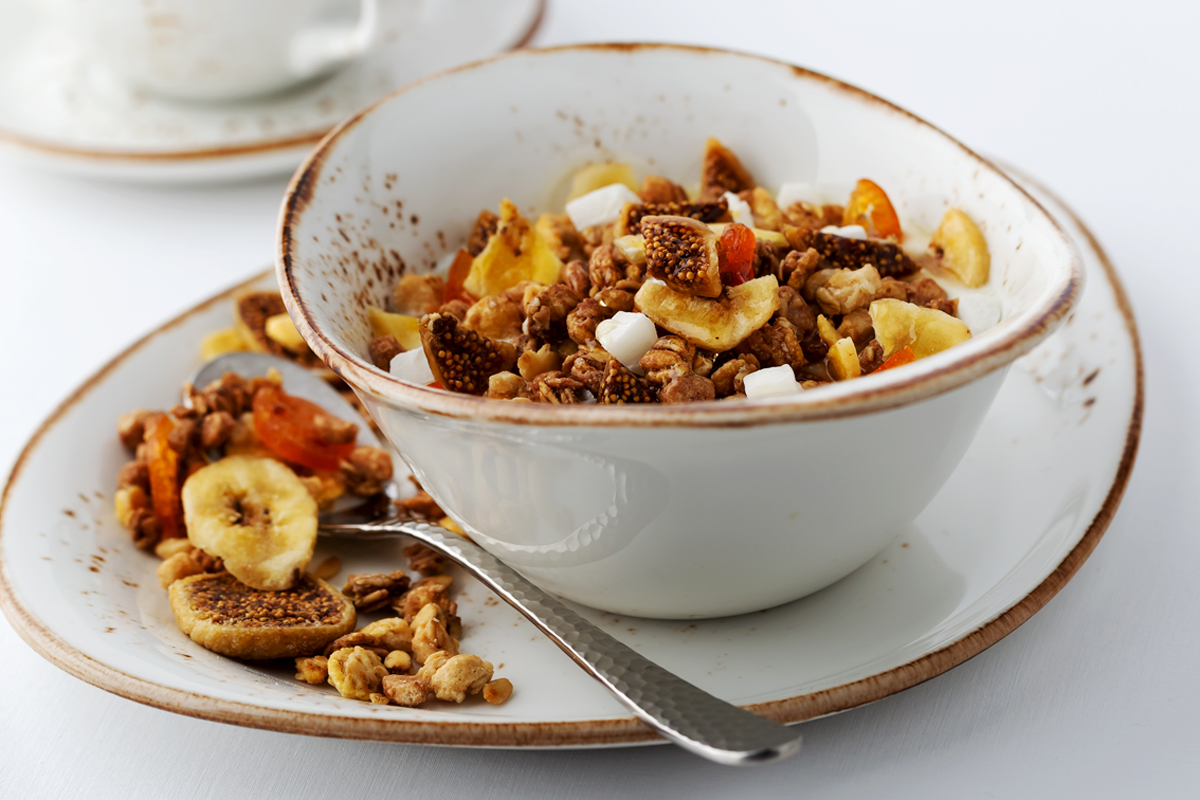 Toasted Fruit and Nut Muesli
2016-01-25 05:24:50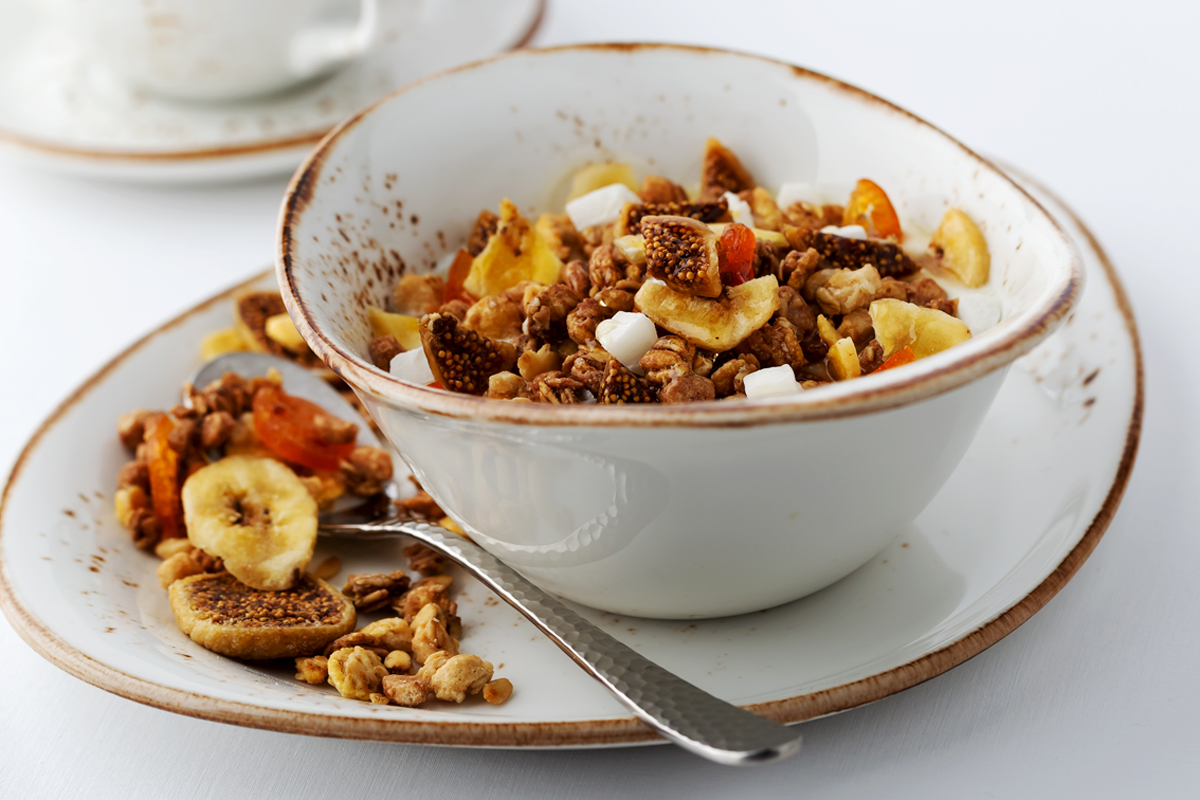 Serves 4
Toasted muesli gets a bad rap sometimes because the commercial versions are often packed with refined sugar and other calorie-laden ingredients. For a really healthy breakfast, try our toasted fruit and nut muesli. It's sweetened with honey and super quick to make using your
Panasonic convection microwave
.
Ingredients
1/3 cup honey
2 tbsp butter
2 cups rolled oats
½ cup unprocessed bran
½ cup shredded coconut
1/3 cup nuts, chopped
1/3 cup sunflower seeds
½ cup dried mixed fruit
Instructions
Warm honey and butter in a large dish on 1000 W for 1 to 1½ minutes.
Add dry ingredients except dried fruit and mix well. Cook on 1000 W for 5 to 6 minutes, stir halfway through cooking.
Stir in dried fruit and allow to cool completely before storing in an airtight container.
The Ideas Kitchen https://www.theideaskitchen.com.au/