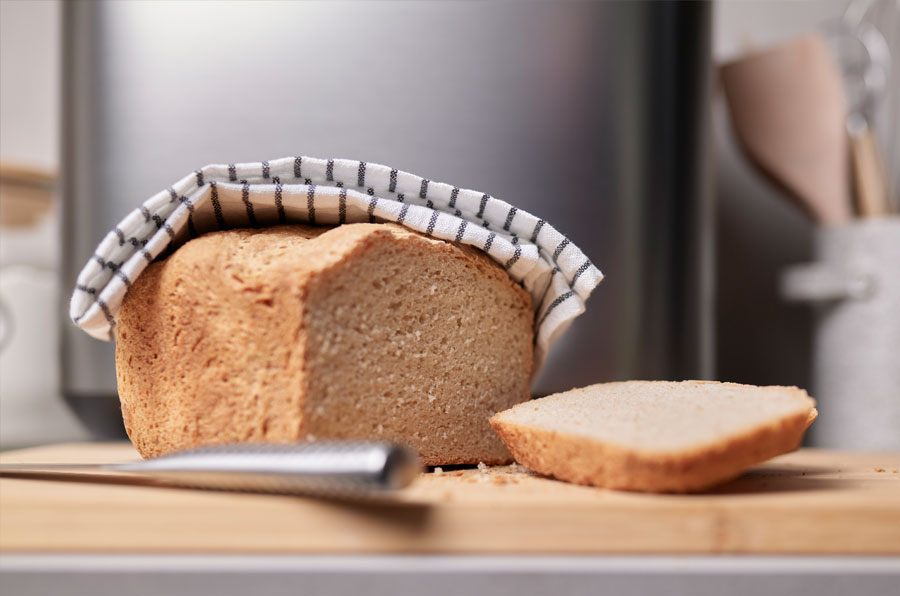 Ingredients
Sourdough Starter
80

g

wholemeal bread flour

½

tsp

salt

60

g

Greek yoghurt

80

ml

water

0.1g dry yeast (using the sourdough starter spoon provided)
Sourdough
1

cup

Sourdough starter

200

g

wholemeal bread flour

200

g

white bread flour

1

tsp

salt

150

ml

water

¾

tsp

dry yeast
Instructions
Begin with making the sourdough starter. Place all the ingredients into the sourdough cup provided. Mix thoroughly and place the lid on top. Place the cup into the bread pan in the bread machine and select program 23 (SD-YR2550) or program 22 (SD-R2530), Sourdough Starter, and press start.

When the starter is ready, empty the contents of the starter into the bread pan. Top with water, bread flours and salt and close the lid. Open the dispenser lid. Place the dry yeast in the Yeast Dispenser, and close the dispenser lid. (If using the SD-R2530, place the yeast in as the last ingredient).

Select program 13 (SD-YR2550) or program 12 (SD-R2530), Basic, and press start.

When the machine beeps 8 times, take the bread pan out of machine using oven mitts. Empty the loaf onto a wire rack to cool.