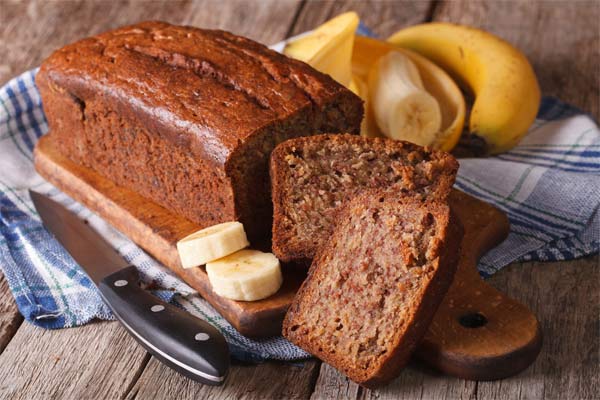 Ingredients
125

g

plain flour

1

⁄2 tsp sodium bicarbonate

125

g

butter

90

g

sugar

2

eggs

125

g

mashed banana

1 ½

tbsp

milk

½

tbsp

cocoa powder
Instructions
Sift plain flour and sodium bicarbonate.

Mix cocoa powder with a small amount of warm water until it has been dissolved.

Whisk butter and sugar at high speed for approximately 8 minutes.

Add eggs one by one, and whisk ingredients until mixture is creamy.

Add mashed banana and milk, then whisk ingredients thoroughly on slow speed for 2 minutes.

Add half amount of sifted flour and mix thoroughly. Add the rest and mix thoroughly again. Afterwards, add cocoa powder and mix thoroughly.

Spread butter on the inner pan, add ingredients into it, and then close the outer lid.

Press 'Menu Select' key to select Cake mode. Set cooking timer to 40 minutes. Then press Start key.

Wait until you hear the beep sounds indicating that cooking is done.

Lift the inner pan out and leave it cool down for approximately 2 minutes. (The Off key should be pressed, and the plug must be disconnected before lifting the inner pan off.)

Turn the inner pan onto a cooling rack and leave the cake to cool before serving.