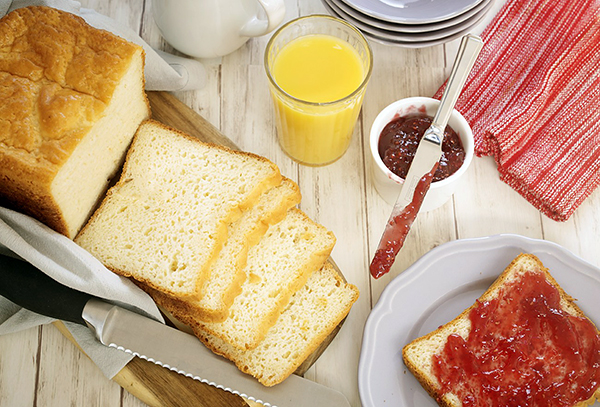 Gluten-Free Brioche Loaf
2017-10-17 04:05:24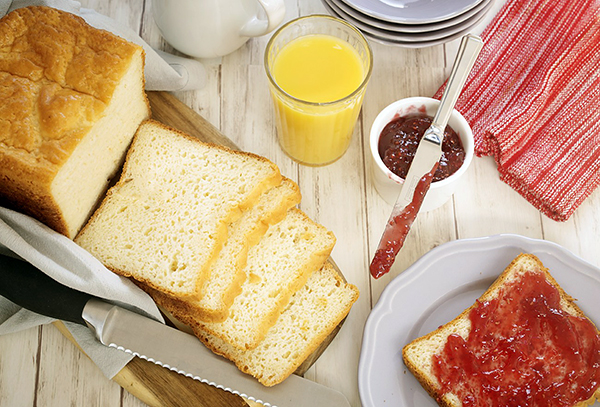 A rich sweet bread maker recipe perfect as a brunch or breakfast treat. This version uses less sugar than traditional recipes and can be made dairy free by switching to almond milk and using olive oil or dairy free spread.
Ingredients
200g Full Fat Milk or Almond Milk
200g Carbonated Water
2 x 7g Fast Acting Yeast Sachets
60g Caster Sugar or Coconut Sugar
500g Gluten-Free Bread Flour
1 tsp Xanthum Gum
1 tsp Baking powder
70g Melted Butter, Dairy Free Spread or Olive Oil
2 Beaten Egg
1/2 tsp Sea Salt
Instructions
Place all the ingredients into the loaf tin in the order listed and stir briefly.
Place the loaf tin in the bread maker. Select Brioche programme, Medium Crust and press start.
At the end of the programme the bread maker will bleep to let you know that the loaf is baked.
Turn out the loaf and place on a wire rack to cool.
The Ideas Kitchen https://www.theideaskitchen.com.au/